Second Innovation Conference for sustainable water management inaugurated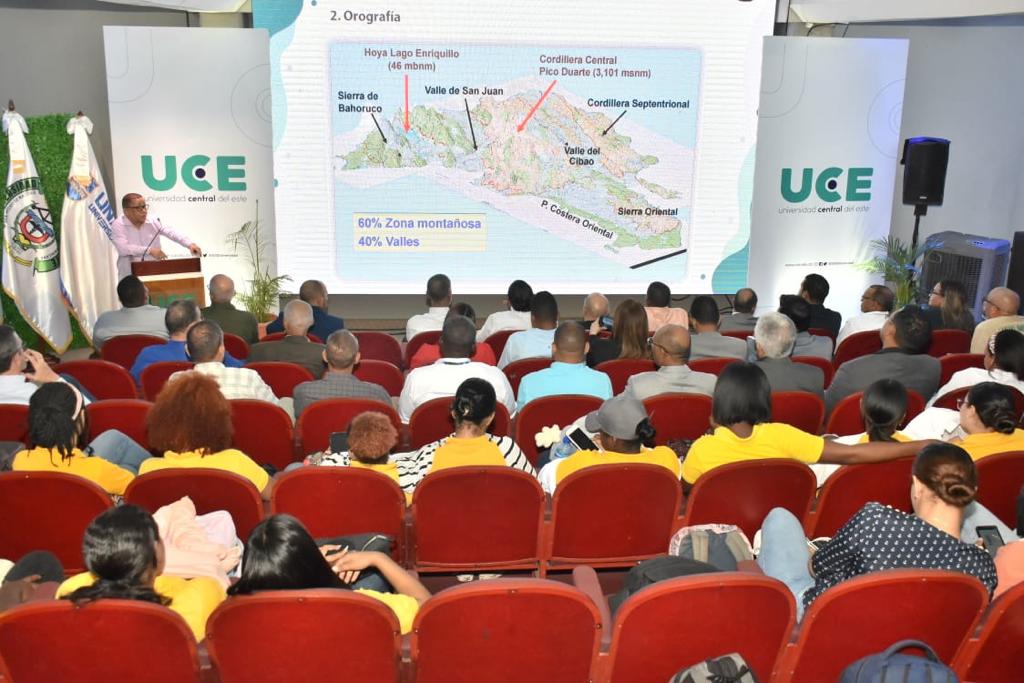 Santo Domingo.- The II IES-Business Innovation and Linkage Conference, held at the Central University of the East (UCE), focused on the theme "Innovative Technologies for the Sustainable Management of Water Resources in the Eastern Region." This event aimed to promote scientific, technological, and innovation solutions to address the water resource challenges in the Eastern Region of the Dominican Republic.
Government and academic institutions collaborated on this initiative, including the Ministry of Higher Education, Science and Technology (MESCYT), the Ministry of Economy, Planning and Development (MEPyD), the Water Cabinet (GA), APEC University (UNAPEC), and the UNESCO-APEC Chair for Sustainable Water Management.
The challenges faced by the Eastern Region regarding water resources include scarcity, pollution, and climate change. Innovative technological solutions were proposed to address these issues, including technologies for water reuse, detection and prevention of water pollution, and adaptation to climate change. These solutions aim to improve water use efficiency, reduce pollution, and mitigate the effects of climate change on water resources.
The MESCYT is actively working on establishing Research, Development, and Innovation (R&D&I) centers of excellence in higher education institutions to accelerate innovation, technology, entrepreneurship, and applied research. These centers are crucial for training competent human resources and reducing dependence on foreign technological solutions.
The conference featured the participation of prominent academic and government leaders, emphasizing the collaborative effort between the public sector, private sector, and civil society to find technological solutions for sustainable water management in the Eastern Region.