State works inaugurations will not stop in Puerto Plata, says the company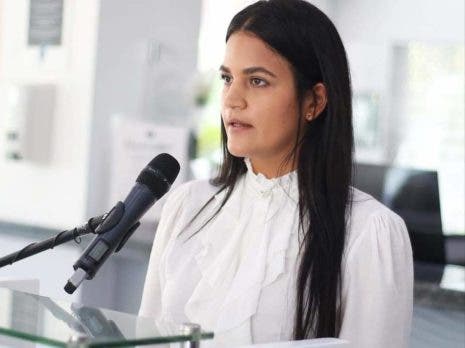 The former provincial director of Tourism in Puerto Plata, Stephanie Kfouri, highlighted that President Luis Abinader attended the claim of the works requested for some years by different communities, which contribute to the development and benefit of the western part of Puerto Plata.
"But this is only the beginning, as many more works that are under construction will soon be inaugurated in an upcoming visit, not only in the western part, but rather throughout the province," said Kfouri, regarding the nine works inaugurated by President Abinader recently, during a tour of the municipalities of the western part of the province, including in the city of Imbert, where he delivered a Community Technology Center, the remodeling of an area of the municipal hospital and the new center of the National Institute of Technical and Professional Training (INFOTEP).
He also added that "if in a single day, we inaugurated the bridge over the Bajabonico river that connects the community of Dieguito with La Isabela Histórica (El Castillo), the bridge over the river that unites the community of Dieguito, why are we not going to inaugurate the others?
Regarding the Cangrejo bridge, she said she was extremely sure that, like the others, it would also be inaugurated on her next visit, assuring that its construction had already been made official.
Regarding the President's administration, she emphasized that "he is internationally recognized as a great crisis manager, where many countries have taken us as an example in the way in which our ruler managed to get us out of one of the worst world crises, placing us in the highest international standards with a constantly increasing economic growth, with a permanent economic stability, giving security to the investments and supporting the most needy sectors of the population."
Kfouri, who until now has as a central focus to continue contributing a grain of sand to the party and also to work together with Minister José Paliza, contributing even more to the strengthening of the party, considers that Puerto Plata has an accelerated tourist growth and all this is due to the climate of confidence that the current administration has promoted, placing us as one of the most important tourist points of the region.
Kfouri pointed out that Puerto Plata has unique attractions that make it a unique destination in the Caribbean. For example, it recently received the largest cruise ship in the world and more than 20,000 tourists in a single day.
She also stressed that the economy of the province is at its highest point, where hundreds of families benefit directly and indirectly from tourism, not only from cruise ships but also from real estate tourism such as AIRBNB and hotel tourism, where hotel occupancy went from 20% to 90% in high season and 60% in low season.