A German and a Dominican citizen drowned in Costambar Beach, Puerto Plata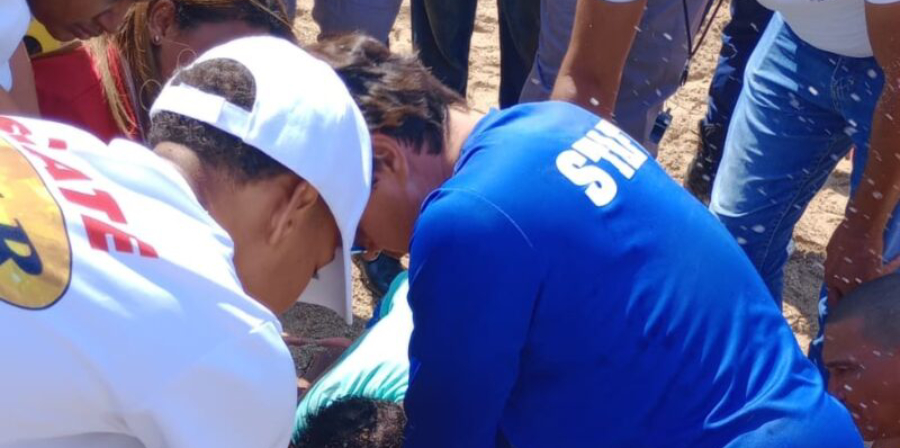 This article has been corrected.
A rescue team recovered the bodies of a foreigner and a Dominican who drowned in Costambar Beach in Puerto Plata. However, one of our readers informed us today, march 16, that there was no rescue team on the beach. They were locals who pulled the two bodies from the water, and there are no live guards and no rescue boats on this beach. Pictures we received as evidence will not be published, respecting the victims and their families.
The victims are Michael Georg Hollmann; a native of Germany, and the Dominican Angelo Rosario del Rosario, 29 years old. The German was staying at a hotel in Costambar.
Wascar García, director of the Civil Defense in Puerto Plata, reported that preliminary, the diagnosis of death was suffocation by immersion. The strong current dragged the foreign national, and two Dominicans entered with the intention of rescuing him, one of them losing his life in the dangerous attempt.
In the morning, the Puerto Plata Prevention, Mitigation, and Response Committee prohibited all activities in the different beach resorts, warning of abnormal waves on the Atlantic coast, between 5 to 8 feet high.
In response to the bulletin of the National Meteorological Office, the relief agency had also warned that there would be dangerous marine currents on the coasts of Puerto Plata. They had recommended placing red flags on the beach as a warning.