The Public Ministry dismantles criminal networks in North Region of the Dominican Republic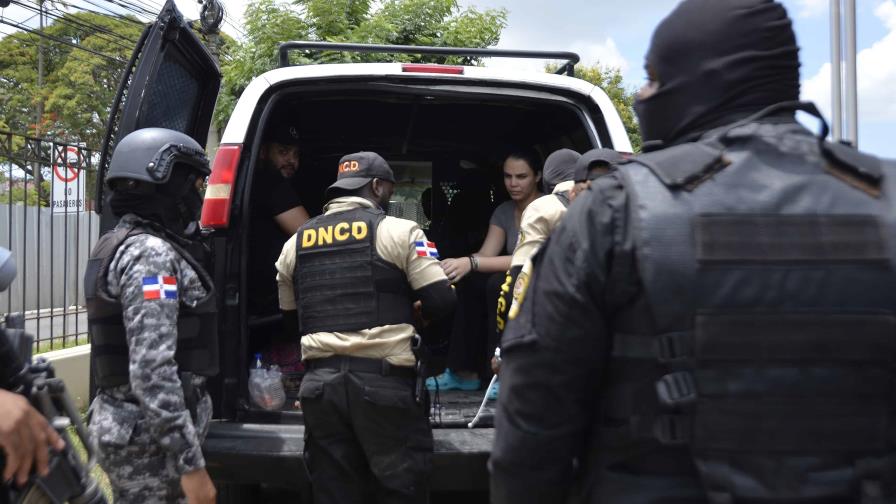 Santiago.- Operation Halcón IV was launched yesterday by the Public Ministry and various military agencies in the Dominican Republic. The operation aimed to combat two drug trafficking organizations and organized crime networks operating in Santiago and other provinces of Cibao through air and ground operations.
The targeted criminal structures were involved in a range of crimes, including the threat to kill the son of the Attorney General of the Republic, Miriam Germán Brito. They were also implicated in numerous assassinations, drug trafficking, money laundering, cybercrime activities, illegal businesses within prisons, and bribery of authorities.
The operations were coordinated from the Santiago Palace of Justice, led by Yeni Berenice Reynoso, Deputy Attorney General and head of the General Directorate of Persecution of the Public Ministry, Vice Admiral José M. Cabrera Ulloa, president of the National Directorate for Drug Control (DNCD), and Major General Eduardo Alberto Then, general director of the National Police. The authorities conducted raids on various locations, including apartments, houses, commercial premises, and vehicle sales agencies.
The morning raids resulted in the arrest of at least 10 individuals in sectors of Santiago, San Cristóbal, Hermanas Mirabal, Duarte, and La Vega. The authorities also conducted searches at correctional facilities such as the Najayo Hombres Correction and Rehabilitation Center, Rafey Hombres, Vista del Valle, La Isleta Moca, El Pinito, and the La Vega Public Prison, where members of the targeted criminal organizations were imprisoned.
The alleged leaders of these criminal networks are Joel Ambioris Pimentel García, also known as "la J," residing in Spain and subject to extradition, and José Hamilton Ureña, known as "Nino eats mixture," currently imprisoned in a jail in the Northeast region of the country for a homicide conviction.
To carry out the operation against the targeted networks in Central Cibao, a total of 71 prosecutors and 1,350 special forces, police, military personnel, agents, and members of elite units from the country's armed forces were mobilized.
The elite forces successfully penetrated challenging areas and gained control over territories that had long been dominated by criminal organizations, including the notorious El Hoyo de Bartola, which served as the operation center for alias "la J."
The Public Ministry and investigative organizations have seized substantial evidence implicating these criminal organizations in various crimes, including the threat against high-ranking State officials. The organizations have also been found to impersonate leaders of rival organizations to create false leads.