Punta Bergantín awaits environmental permit to begin its first stage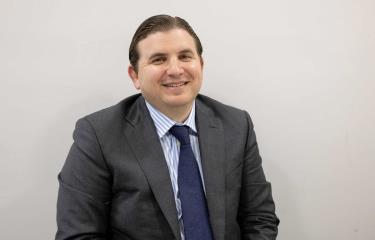 Puerto Plata.- After the Dominican Government presented Puerto Plata as a revitalized tourist destination, specifically through the Punta Bergantín project at this year's International Tourism Fair in Madrid (Fitur), progress has been slow. The initiative, which includes the construction of 700 hotel rooms in its first phase, is currently awaiting the issuance of environmental permits.
Andrés Marranzini, a prominent figure in the Dominican tourism industry, revealed that the project is preparing for its first public hearing scheduled for November 21. During this event, the master plan will be presented to the local community, neighbors, and other stakeholders. This public hearing is an essential step to obtain the necessary permits from the Ministry of Environment and Natural Resources, which are required to initiate construction.
Marranzini, who will lead the trust responsible for the Punta Bergantín project, emphasized the importance of these permits. They guide the utilization of different areas within the project and outline the commercial program for each lot. This process also facilitates the raising of funds through the trust, which is currently in the process of formalization. Once these regulatory hurdles are cleared, the project will be presented to potential investors in the first quarter of the coming year.
Despite the project already having established the subdivisions for hotel construction, it is still seeking investors and operators. According to Marranzini, there has been significant interest from potential investors and operators.
Traditionally, Puerto Plata's tourism market has been linked to Canada and Europe, but there's a growing interest in attracting investors from the east coast of the United States. The project is looking to diversify its sources of clientele and tourists.
Punta Bergantín is an ambitious endeavor with plans for 6,760 hotel rooms and 13,705 residential rooms, providing a total capacity of 20,465 keys for hotel and residential tourism. The project's first phase will encompass a vast area of 2.76 million square meters and includes amenities like a sustainable golf course, an academic campus focused on innovation, a film studio associated with the One Race Films Company led by American actor Vin Diesel, and the first hotel in the Planet Hollywood chain. The successful realization of this project could potentially bring in thousands of tourists to Puerto Plata, significantly boosting the local economy.