AES Dominicana Foundation sends local firefighter to train in Texas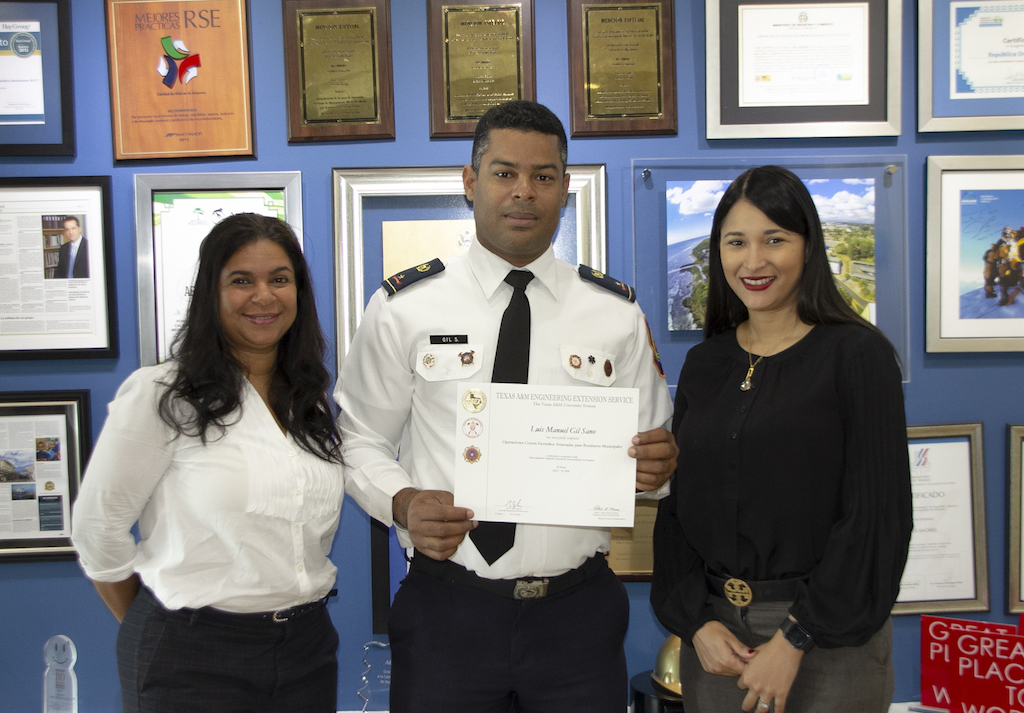 Alda Reyes, Manuel Gil Sano, Rita Peña.
Santo Domingo.- The AES Dominicana Foundation recently sponsored the participation of a Santo Domingo Este Firefighter in a specialized course at Texas A & M University.
Manuel Gil Sano widened his knowledge in topics such as the identification of hazmat, hydraulic systems and fire fighting with foam, also performing fire suppression practices in live fire simulators.
The contribution forms part of the Foundation's commitment to work for the communities, improve their quality of life, safety, culture, health, and social development.
The course "Advanced Firefighting Operations for Municipal Firefighters," provides the knowledge and practices that Gil could share with his colleagues, to bolster the skills of the Santo Domingo Este Fire Department.