"Young people should be interested in listening to quality music"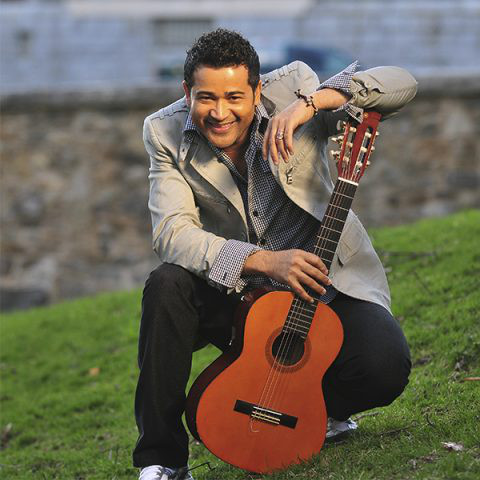 After several years immersed in music production and creating compositions for other colleagues, after putting aside his career for a while, Dominican singer-songwriter Carlos David is back.
The performer of songs like "Give Me Your Love," "Cowardice, I Love You," "Eternal Melody," "Only You Care," "That Woman," although he did not leave the music at any time, returns with a meringue with the same level of quality that has characterized him through the years.
"Elizabeth," a song that was popularized by Nino Bravo in the early 1980s, is the theme that is being promoted by the native singer of Cotuí, who has been well accepted for the excellent performance and arrangements.
"Once again it was popularized by the bachatero José Manuel 'El Sultán' and now we have recorded it in merengue. The boom that has had this adaptation is impressive, the public has loved it and we are working on the video clip."
These are other times and another generation, so during the conversation with Qué Pasa! We asked him if he had to change something about his music to connect with the young people, to which he replied that nothing can be changed.
"Music cannot be changed at all, it is the generation that has to listen to good music. Our music has penetrated the world due to quality, and for that reason, we must not lower the quality of the music just so that the generation can understand it."
He said that this is happening a lot in the market, to be able to connect with youth. "I listen to musical products of other rhythms that have good quality, but the vast majority have no quality whatsoever, neither in their lyrics nor in their music. There are many things that are not music, for example, reggaeton is not music, it is noise."
He made it clear that it is young people who should be interested in listening to music of quality, class, and integrity because otherwise, that would mean an involution and "we are supposed to evolve."
A note
Carlos David Bohemian
During every Tuesday of August, Casa de Teatro will present the Dominican singer-songwriter on its stage with his Bohemian show, with guest artists in an interesting fusion of eras and styles.
Carlos David will be accompanied by a sextet where he will run through all his successes in merengue and promises to captivate with great boleros, in an intimate show for all audiences looking for a different alternative.