It's estimated that Romeo Santos sang to more than 100 thousand people in first four concerts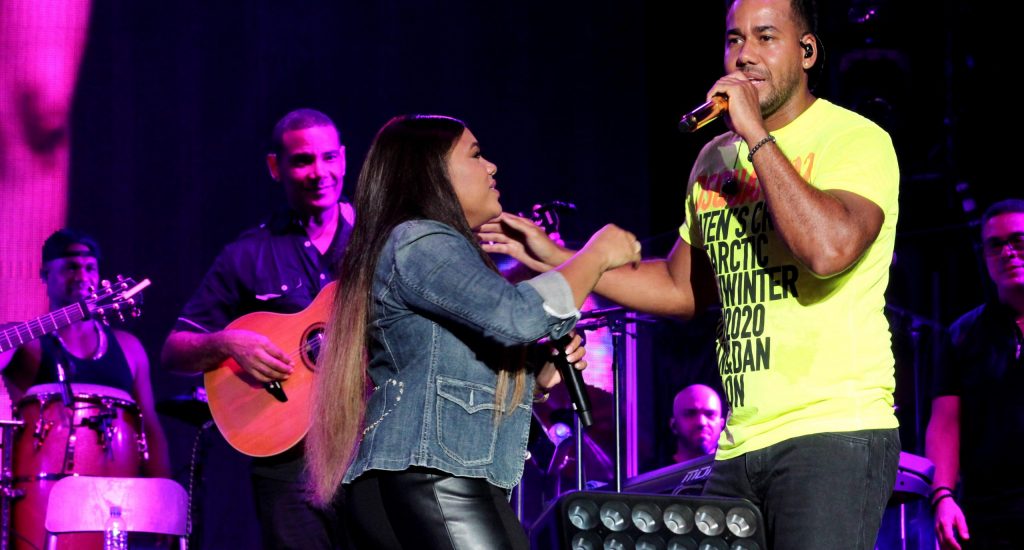 The tour began in San Cristobal. (External source).
SANTO DOMINGO.- The Telemicro Group reported on Monday that more than one hundred thousand people gathered at the feet of "El Rey de la Bachata," Romeo Santos, last weekend, when the star of the music put to vibrate to San Juan de la Maguana, Barahona, Azua and San Cristóbal with the musical download of "Utopia: La Gira del Pueblo," an art show that will reach 15 provinces of the country thanks to the owner of the medium, Juan Ramón Gómez Díaz.
A show with an impressive stage, never seen in the towns of the interior, an artist delivered to his audience and enjoyed with the audience every moment and every song. During the surprise factor presentations, he was the protagonist of the show that the bachatero offered for two hours, last Sunday, in the province of San Juan de la Maguana, at the Hermanos Suárez baseball stadium.
This time the segment of special guests was attended by Alexandra Cabrera, who, despite arriving on stage without Ramón Rijo, known as Monchy, seduced the public by performing "Light Years" with Santos.
The empathy between Alexandra and "The Boy of Poetry" became visible immediately, the public confirmed it with their excitement. The former member of the missing duo "Monchy and Alexandra" came to sing for the second time, but, this time, to the rhythm of "Obsession," a vintage theme that "Adventure" placed on the cusp of popularity, in full premiere, about ten years ago.
As if by magic, Santos reviewed one by one the 20 songs he would play in San Juan de la Maguana. "Buried Love" and "The Demand" were just some of the new pieces that intermingled subtly with "Amigo" or "Take Me With You," classic tunes that allowed the public to embrace the first two record productions Santos released solo.
"Saint John is one of you, I am prepared for anything. As shown, ask me for a song in a cappella that I don't even remember," the artist asked the public who later heard him interpreting versions of successful songs such as "Sometimes I want to cry," "Just for a kiss," or "Teach me to forget."
To conclude the show, the people from San Juan enjoyed a final presentation of luxury, thanks to the interpretation of "The Kiss I Didn't Give" from the duo, together with the bachatero Kiko Rodríguez.
During the four presentations Romeo has been singing with Kiko Rodríguez and with Natti Natasha in the first three installments. Theodore Reyes joined in San Cristóbal; in Azua Luis Miguel del Amargue came as a surprise, in Barahona the attraction was Frank Reyes and in San Juan de la Maguana Alexandra Cabrera.
"The Tour of the people" continues this weekend from this Thursday, November 21.