Juan Luis Guerra launches his new digital production "Radio Güira"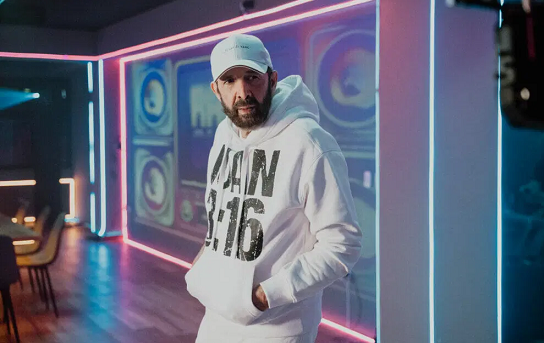 SANTO DOMINGO, Dominican Republic – Dominican singer, composer, and producer Juan Luis Guerra, leader of the band 4.40, announced his new EP, "Radio Güira," available from Thursday on all digital music platforms.
Produced and composed by Guerra, "Radio Güira" features a creative concept that simulates a radio station, "which when listeners tune in, each of the six songs are presented with voiceover capsules that transport them to a unique experience," according to a statement from the singer's office.
A DIFFERENT CONCEPT
This production "has a different concept," and "our purpose was to do something innovative. We imagined a station playing the music 4.40 in different parts of the world. We included calls, recipes, and the genres of mambo, bachata, and merengue," the artist noted in the release.
This was our dream for many months, and today we are making it known", said the author of hits such as "Ojalá que llueva café" and "La Bilirrubina."
"Radio Güira" has a comprehensive "target," said Guerra; for example, "Mambo 23", the first single of this album, and "Cositas de Amor" are for a very young audience, while "La Noviecita" is a folk merengue with jazz and rock influences.
"Como Me Enamora" and "DJ Bachata" are "more inclined to our fans because it is the type of music we normally do," while "' Te Invito a un Blues' is for jazz and Big Band lovers, with the participation of Dominican Michel Camilo."
The launching of this production coincides with Juan Luis Guerra's presentation this Thursday at the Maverick Center in Salt Lake City, Utah (United States), as part of his "Entre Mar y Palmeras" tour, with which the Dominican has toured the main cities of the United States, Europe, and Latin America.