Dominican Republic defeated the United States in the U-12 Baseball World Cup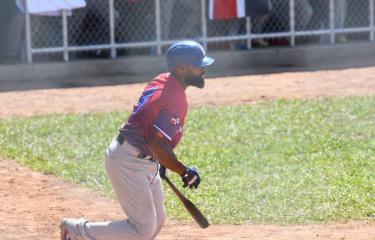 Santo Domingo.- In a thrilling match, the Dominican Republic secured their second victory in the VII U-12 Baseball World Cup by defeating the United States with a score of 13-9. Gustavo Talmare played a crucial role in the victory, driving in four runs, including a bases-loaded home run. The Dominican pitching showed resilience in the ninth inning, stopping the American team's attempt to stage a comeback.
The Dominican team had a strong start with a six-run first inning against the American starter Julian Knudsen, who struggled and only lasted a third of an inning. Kelvin Reyes also contributed significantly, going 1-for-3 with two runs scored and two RBIs, including a home run.
For the United States, Zaylon Johnson stood out, batting 2-for-4 with two runs scored and five RBIs, including a bases-loaded home run.
This victory is particularly significant for the Dominican Republic as historically, team sports other than women's volleyball and baseball have found it challenging to secure victories against the United States.
The Dominican team now holds a 2-1 record in Group B, along with New Zealand, while South Korea remains unbeaten with a 3-0 record. The tournament, being held in Tainan, Chinese Taipei, continues to showcase exciting baseball action, and the Dominican Republic is set to face New Zealand in their next match.