New modalities of sports shooting are promoted in the Dominican Republic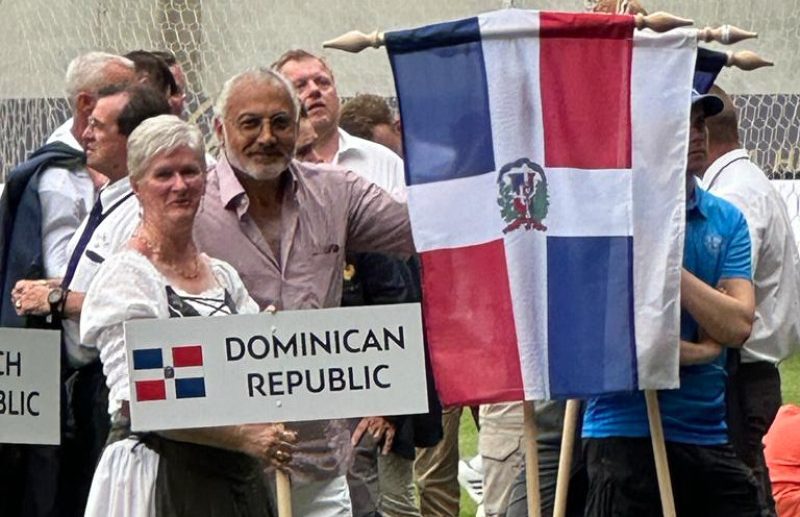 Santo Domingo.- Sports shooting enthusiasts in the Dominican Republic are familiar with traditional shooting modalities like Precision Shooting, Skeet Shooting, and Skeet Shooting. However, now they are introducing new versions, including Sporting Clay, Compak Sport, and Fitasc.
Mustafa Abu Naba'a, the promoter of these disciplines, is excited about the plans and prospects for the future. They already have three shooting ranges in progress: one near El Higuero airport managed by the Dominican Shooting Federation, another at the Cap Cana complex in the east of the country, and a third one planned for the Miches area.
Mr. Abu Naba'a has sought support from various government institutions, including the Ministry of Sports, Defense, Interior, and Police. He has received positive feedback and collaboration from officials like Mr. Francisco Camacho from the Ministry of Sports and General Carlos Dìaz Morfa from the Armed Forces.
The project aims to integrate youth into the sport through sports scholarship programs and hopes to attract athletes both from existing traditional shooting modalities in the country and newcomers. Mr. Abu Naba'a has international experience in these disciplines and wants to establish the Dominican Federation for Sporting Clay, with Mr. Amaury Vasquez as the secretary.
The construction of a shooting range requires a significant area of about 500,000 square meters to accommodate international tournaments and visitors, thereby promoting sports tourism in the Dominican Republic.
Mr. Abu Naba'a, a 60-year-old Palestinian married to a Dominican, has been living in the country for more than 20 years and is passionate about promoting sports shooting and making the Dominican Republic a sports destination. The project's success depends on the support of the State to move forward with these new shooting disciplines and facilities.