Environmentalist says Gov. should help farmers exit National Park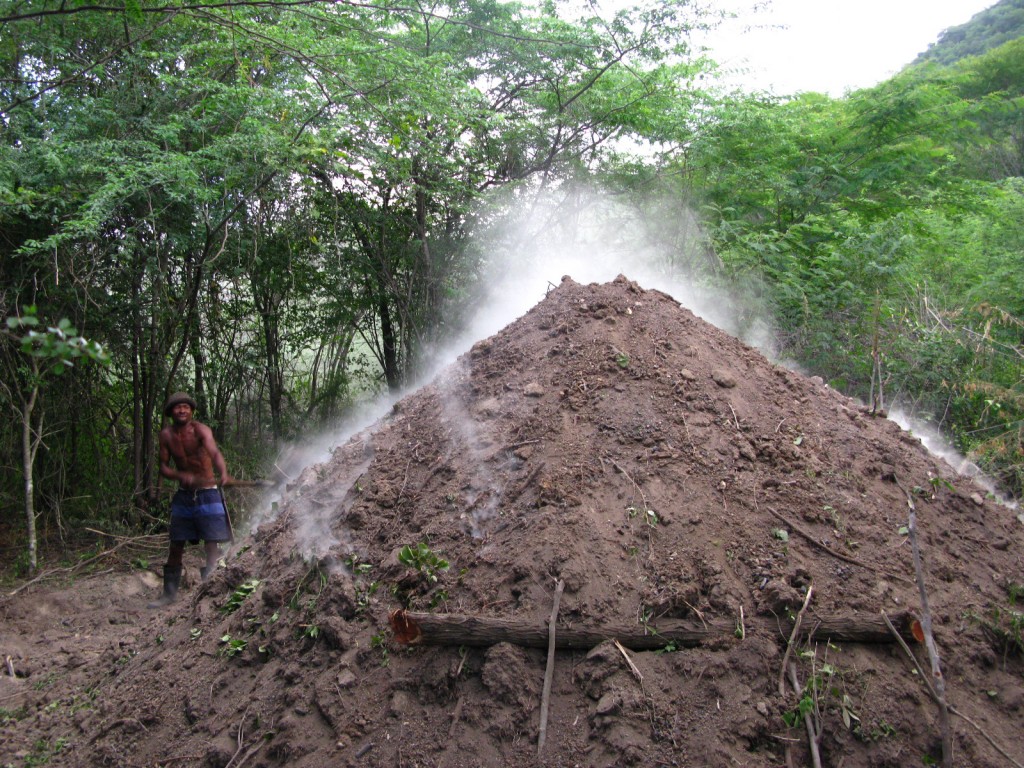 Charcoal-making devastates Baoruco
Santo Domingo.- Hispaniola Ornithology Society (SOH Conservacion), which manages Sierra de Baoruco National Park (southwest) jointly with other private entities and the Environment Ministry, on Wed. stressed that the Government should seek a solution for the squatters and farmers in the protected area, shared by Baoruco, provinces Independencia and Pedernales, the country's poorest.
SOH director Jorge Luis Brocca said the State has created several protected areas in those provinces, but no alternative has been provided for the socioeconomic development of its inhabitants. "In these very poor areas they set aside land to cultivate. And it's not just that people live, but live with dignity. We must develop other alternatives for these people."
According to the Economy Ministry, Pedernales is the second province has the country's e highest poverty rate, at 74.6%; Baoruco, is third, with 74.5% and Independencia fourth, with 72.9%.
Brocca said the government's greatest challenge is to relocate people and create more jobs for the people who have rights because their grandparents lived inside the protected area before being declared a Park and were never compensated since.
He estimates that 60 families live within the ​​Sierra Baoruco protected area and more than 100 families farm the land, in the villages Los Arroyos, La Altagracia and Las Mercedes.
The environmentalist says that in the park's outskirts, but still in Sierra de Baoruco, farming can be practiced such as plantnig coffee, cocoa and apiculture, which preserve the area, reforest it and allow the economic development of surrounding areas. There is also a potential for ecotourism, but it needs more investment in infrastructure.
Brocca urged implementing in Sierra de Baoruco the same policies to relocate day laborers as those in Valle Nuevo (central) and Los Haitises (northeast).
He said for the felling of trees to make charcoal within the park has been halted to, because there are more park rangers, but continues in surrounding areas and still poses a threat.