"We did it again; we continue to set tourist records", says minister Collado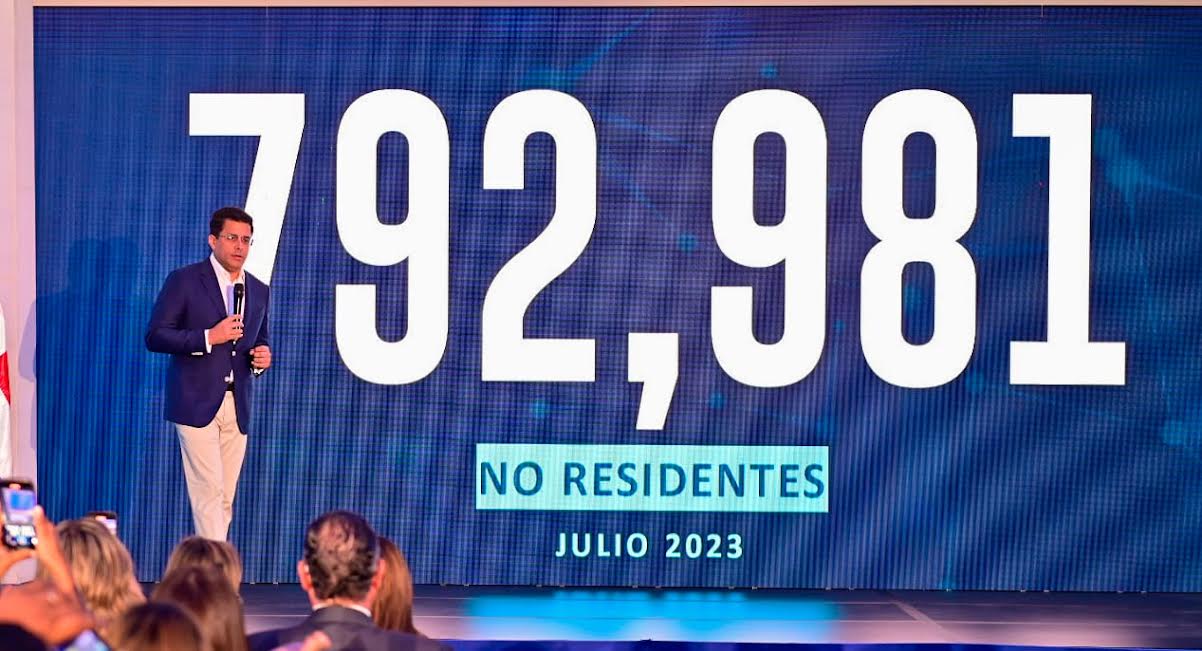 Santo Domingo.- In what has been deemed an "impressive" milestone for tourism in the Dominican Republic, Minister of Tourism David Collado announced the remarkable success of the month of July.
Collado held a press conference where he shared that July had surpassed all expectations and set new records in the industry. According to the figures presented, the Caribbean nation experienced an unprecedented influx of visitors, with a total of 792,981 non-resident arrivals in the month.
This achievement has solidified July 2023 as the best month in the history of Dominican tourism, surpassing even the previous records set in July and December of 2022, both of which had broken the 700,000 visitor mark.
Breaking down the statistics, Collado revealed that out of the total visitors, 652,506 were foreign tourists, while 140,475 were Dominican nationals. These numbers signify a significant 34% increase compared to 2019, a 41% increase compared to 2021, and an 8% increase from the previous year, highlighting the sector's robust expansion and recovery.
The surge in tourism also extends to the cruise sector. In July alone, the country welcomed a total of 148,560 cruise passengers, further solidifying its position as a preferred destination for travelers.
The cumulative total for January to July showed an astounding 1,416,011 cruise passengers, a feat that Collado described as unparalleled in the history of Dominican tourism.
Collado emphasized the historic achievement of 6,295,667 visitors in the first seven months of the year. This period saw a total of 4,879,656 tourists arriving by air and an additional 1,416,011 cruise passengers.
The United States led the list of top tourist-sending countries in July, contributing 54% of visitors. Canada followed with 8%, and Puerto Rico with 5.1%. Colombia and Spain registered 3.7% each.
In terms of the visitors' cities of origin, New York led with 6.8%, followed by Miami, Bogotá, Lima, and Santiago.
Collado remarked, "The Dominican Republic has once again demonstrated its ability to attract more and more visitors, setting new records and strengthening its position as one of the world's leading tourist destinations. With record numbers and upward momentum, the country continues to redefine the tourism landscape in the region."
He also noted ongoing efforts to gather visitor feedback, conduct satisfaction surveys, and cater to diverse preferences for internal destinations within the country.