New opportunities for Caribbean tourism industry discussed at ECLAC meeting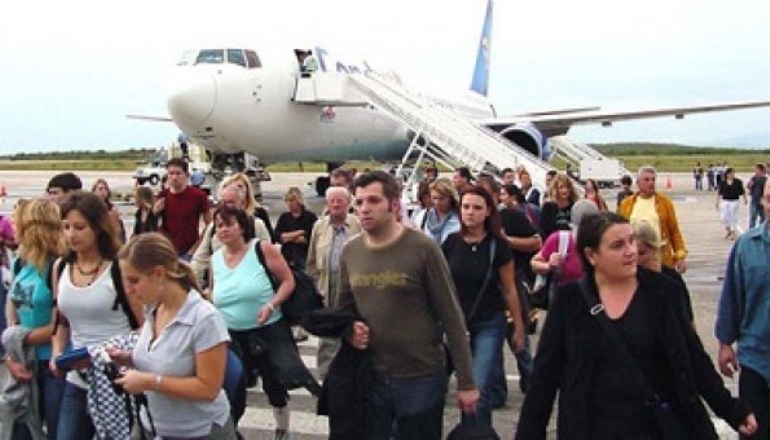 News Release
Port of Spain.- Caribbean countries have taken important steps toward upgrading and diversifying their tourism sector. Efforts have also focused on diversification, with the development of new product niches in areas such as eco and nature tourism, health, sports and culinary tourism, while new opportunities have been sought by penetrating markets in Latin America and even China. These are some of the main findings that emerged during an expert group meeting organized and hosted by the Economic Commission for Latin America and the Caribbean (ECLAC) subregional headquarters for the Caribbean.
Held at ECLAC Caribbean headquarters in Port of Spain on 3 May 2019, the meeting brought together key experts from the Ministries of Tourism, Tourism Boards, Chambers of Industry and Commerce, as well as hoteliers. Discussions during the meeting centred on the findings of an upcoming study by ECLAC Caribbean. Entitled "Industrial Upgrading and diversification to address the competitiveness challenges in the Caribbean: the case of tourism", the study analysed upgrading and diversification of tourism products and services in The Bahamas, Belize and Saint Kitts and Nevis.
The three countries were chosen because they span the profile of the industry in the region; The Bahamas being a well-established mature destination. Belize, a relatively new destination, boasts a wider product mix, including eco-tourism and nature tourism alongside sun, sea and sand, while Saint Kitts and Nevis is a small twin-island destination that recently won the World Trade Organization's prize as the world's best destination for sustainable tourism.
The experts recognized efforts at upgrading undertaken by these countries, including investment in better-quality rooms at hotels and a wider array of amenities such as spa and wellness treatments. Nevertheless, it was argued that the countries still have a long way to go in optimizing the use of disruptive technologies such as Big data and Artificial Intelligence, which are proving transformative in this sector.
In a similar vein, product diversification will require better research on what product bundles are best suited for each country to invest in and what would be required to deliver a high-quality experience in these areas. It was also suggested that market diversification will require targeted investments in language training, facilitating airlift and establishing business to business contacts with leading marketing firms in prospective new destinations.
The experts concluded that the tourism landscape in the Caribbean is one of both opportunity and challenge, and with carefully crafted strategy and targeted actions, these countries could significantly enhance their tourism product, bringing increased economic benefit and improved living conditions for their people.
For further information, please contact Alexander Voccia at [email protected]<mailto: [email protected]> or Denise Balgobin at [email protected]<mailto:d[email protected]>. Telephone: (868) 224-8067/224-8075