Ibero-American Parliament will adopt a resolution to address "serious situation affecting Haiti"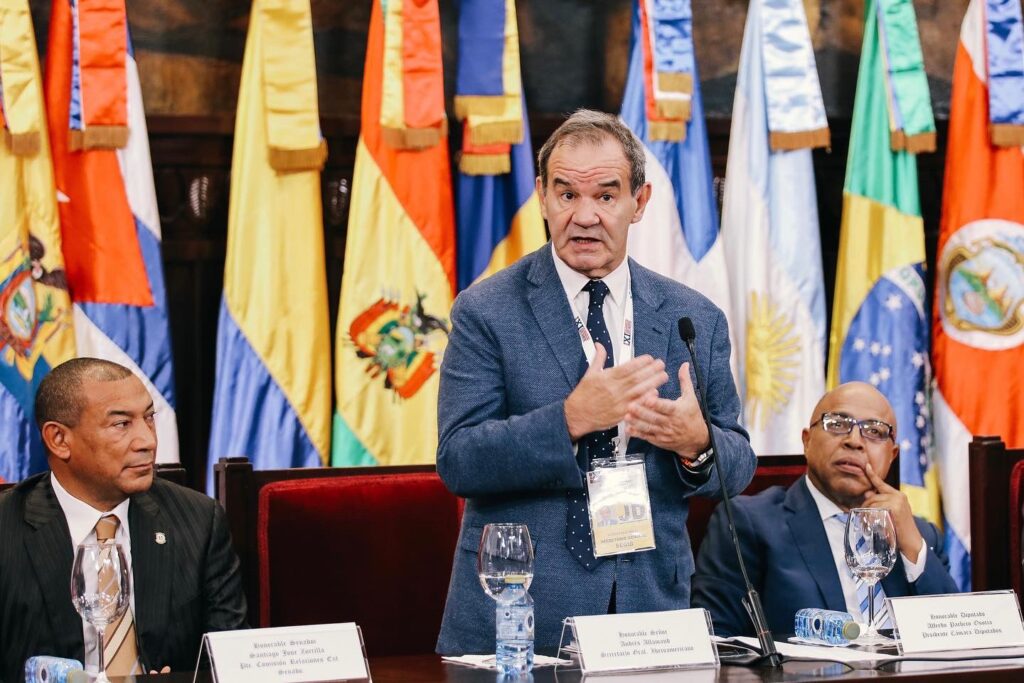 Source: El Caribe
The XI Ibero-American Parliamentary Forum, which takes place in the Dominican Republic's National Assembly of Congress Hall, brings together representatives from 22 countries to discuss a draft resolution that aims to address the current crisis in Haiti. Ibero-American Secretary General Andrés Allamand provided the information on Friday, emphasizing that the parliamentarians had discussed the Haitian issue during the occasion.
The head of the Ibero-American General Secretariat stated, "Our idea is to generate a movement of regional and international solidarity to adopt measures to solve the serious situation that affects Haiti." Allamand stated that he has a high opinion of the initiatives and suggestions that the Dominican Republic has developed in relation to the Haitian crisis. He thought that these initiatives and proposals were positive and constructive, and that they were aimed at resolving the "serious situation" that exists there.
In this regard, he acknowledged that the international community needs to give Haiti immediate attention.