The Dominican Republic has not yet eradicated the giant African snail; receives US$100,000 to fight it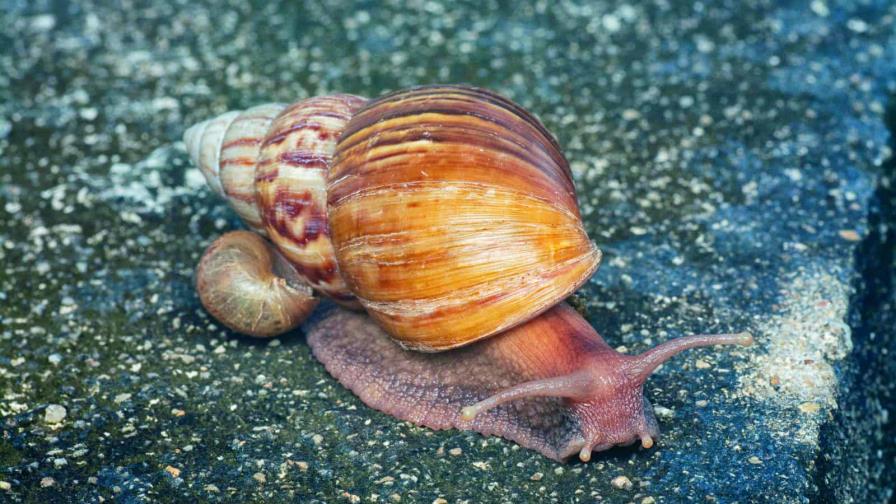 Santo Domingo.- The eradication of the giant African snail has proven to be a challenging task for the Dominican Republic since its initial detection in 2016. This mollusk, recognized as a pest, presents difficulties in elimination due to its presence in forests, swamps, and other inaccessible areas. Additionally, it possesses the ability to conceal itself underground for extended periods under unfavorable conditions.
To address this issue, the Regional Organization for Agricultural Health (Oirsa) has authorized the allocation of $100,000 from its Extraordinary Fund to Support Regional Programs. These funds aim to assist the Dominican Ministry of Agriculture in mitigating the snail's presence, as it poses a threat to agricultural crops and human health.
The financial resources will be supplemented by a monthly budget for employing day laborers, amounting to approximately 2 million pesos per month. This allocation will cover the implementation of the 2023 action plan, which the Dominican Republic presented to the International Committee for Agricultural Health (Cirsa).
During Cirsa's visit to Santo Domingo on April 28, the Ministry of Agriculture provided a report detailing the current status of this pest. Diario Libre obtained access to the report presented on that occasion. According to the report, authorities have identified 28 hotspots or clusters of the species, covering a total area of 1,282.10 acres. The implementation of the Support Plan for the Eradication of CGA in the Dominican Republic (Caracogaf-RD) has successfully contained the snail within these sources, preventing its spread beyond these areas. These sources are primarily located in the provinces of La Altagracia and El Seibo, specifically in the communities of Bávaro, Punta Cana, Higüey, and Los Corazones.
"The outbreaks are found in various habitats such as forests, swamps, hotels, houses, housing complexes, golf courses, landscaping areas, landfills, nurseries, and a small portion of agricultural land," states the report. Notably, recent data from the snail outbreak control efforts reveal that approximately 5,265 live snails and 2,008 deceased ones have been captured within these clusters. This amounts to a total of 7,273 snails, weighing approximately 70.56 kilograms. Furthermore, 69.26% of this total was captured solely within seven hotel complexes situated in the Bávaro and Punta Cana regions.