6.6 earthquake shakes Puerto Rico and is felt in much of the Dominican Republic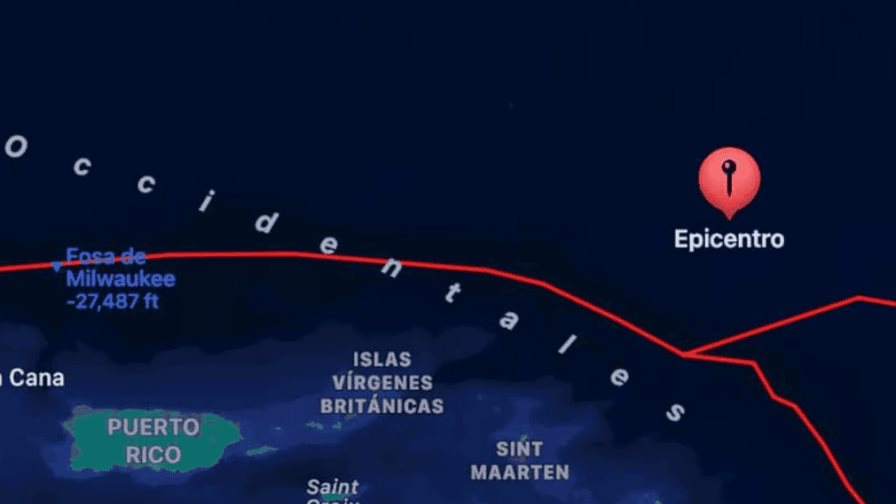 Santo Domingo.- An earthquake with a magnitude of 6.6 struck on Monday afternoon, originating in Puerto Rico but felt in a significant portion of the Dominican Republic.
The event occurred at yesterday afternoon at 4:28 p.m., northeast of Puerto Rico and north of the Virgin Islands, with a latitude of 69.86 and longitude of -61.39, according to the National Seismology Center of the Autonomous University of Santo Domingo (formerly the University Seismological Institute).
The earthquake had a depth of 10 kilometers, based on initial data. As of now, no reports of damage or casualties have been received.