Dominican delegation will meet with congressmen in Washington to discuss Haitian crisis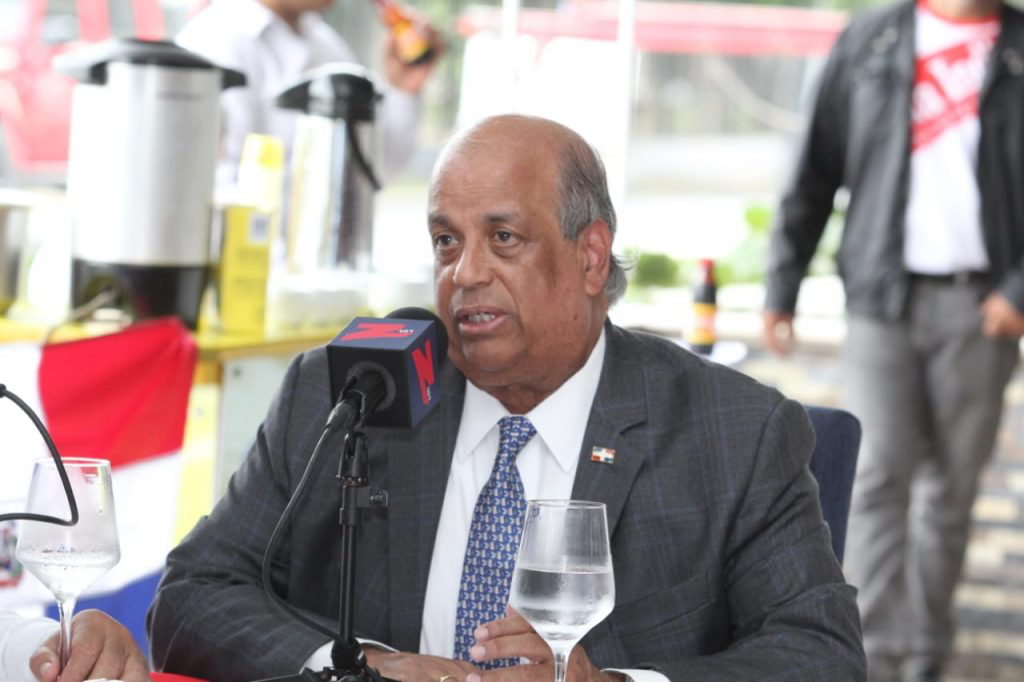 Santo Domingo.- A delegation consisting of leaders from various Dominican political parties, government representatives, and academics will travel to Washington, D.C., USA, to hold meetings with North American legislators and organizations concerned about the crisis in Haiti and its impact on the Dominican Republic.
The delegation, appointed by President Luis Abinader, includes Juan Daniel Balcácer, the president of the Dominican Academy of History; Andrés Lugo Risk, the Administrative Vice Minister of the Presidency and Secretary of Inter-Party Relations of the Modern Revolutionary Party (PRM); José Julio Gómez, the Vice Minister of Foreign Affairs and International Secretary of the PRM; Lila Alburquerque, a deputy and leader of the Social Christian Reform Party (PRSC); Pelegrín Castillo, Vice President of the National Progressive Force (FNP); Maritza López, President of the Liberal Action Party (PAL); and Alexander de la Rosa, an advisor to the Senate and former ambassador to Israel.
The agenda in Washington is being organized and coordinated by Representative Adriano Espaillat and his team. The delegation will hold one-on-one meetings with several representatives, including Bill Pascrell, Susan Wild, Frederica Wilson, Mario Díaz-Balart, Sheila Cherfilus-McCormick, Yvette Clarke, María Elvira Salazar, Joaquín Castro, and Maxuell Frost. They will also meet with Senator Bob Menéndez, and a meeting with Senator Marco Rubio is yet to be confirmed.
During their visit, the delegation will also meet with Paul Ángelo, the Director of the J. Perry Center at the US Department of Defense, and with directors Davis Harris and Dina Siegel at the American Jewish Committee (AJC).
In the following weeks, similar meetings are planned in Ottawa, Canada, with Canadian authorities; in Brussels and Paris, with the European and French parliaments, respectively; in Guatemala, with the Central American Parliament; as well as visits to South America and Africa.
Over the past four months, representatives from political parties, academics, and government officials have been working on the elaboration of a national pact to address the effects of the Haitian crisis in the Dominican Republic, covering economic, migratory, foreign policy, and border control aspects. This initiative was called for by President Abinader in his address to the National Assembly on February 27. Work tables have been formed for each thematic axis, involving nearly thirty political organizations, the government, and numerous Creole academics and specialists.
A comprehensive proposal with significant levels of agreement has been prepared, and a few additional meetings are now needed to achieve a total consensus for the final signing of the national pact.