Haitians begin to fill in the canal that would divert the channel of the Massacre River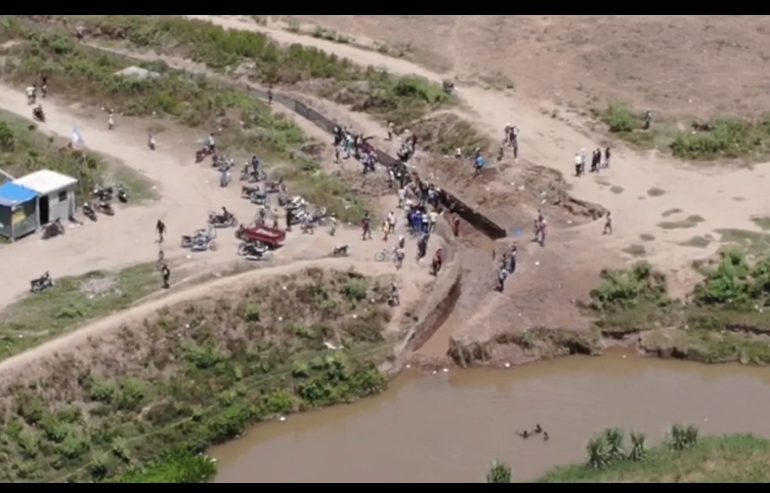 Haiti.- Images captured by a drone flying over the channel constructed in the Massacre River show Haitians beginning to fill the channel themselves. This development follows the closure of the Dajabón binational market by the Dominican government.
The images reveal that Haitians have taken it upon themselves to cover the illegal canal, which was being built by a private businessman for water extraction from the Massacre River.
It's worth noting that the Ministry of Foreign Relations (MIREX) had previously sent a letter to Haitian Prime Minister Ariel Henry, requesting an immediate halt to the construction of the canal.