DP World Dominicana wins the prestigious "AAPA-CIP 2023 Port Industry Excellence Award"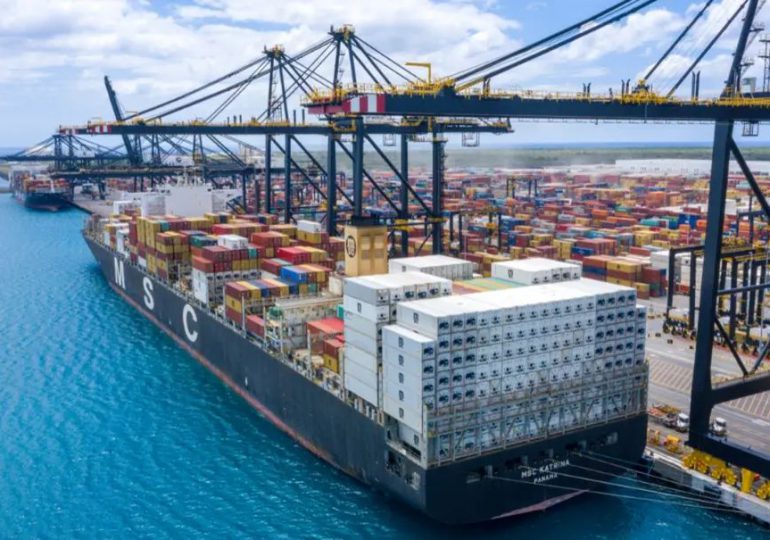 North Carolina.- DP World Dominicana has earned the prestigious AAPA-CIP 2023 Port Industry Excellence Award in the port infrastructure development category, recognizing its operational excellence and significant contributions to the local community. This award, presented by the Secretariat of the Inter-American Committee on Ports (CIP) of the Organization of American States (OAS) and the Latin American Delegation of the American Association of Port Authorities (AAPA), acknowledges DP World's role in advancing comprehensive port development initiatives.
The award highlights DP World's commitment to expanding its physical port infrastructure in the Dominican Republic while positively impacting the local economy.
Morten Johansen, Chief Operating Officer (COO) of DP World Americas and CEO of DP World Dominican expressed his gratitude for the recognition, emphasizing DP World's strategic vision of investing in premium infrastructure assets to enhance supply chain services and promote sustainability.
As part of its commitment to the region, DP World recently inaugurated an air cargo logistics center in the Punta Cana Free Trade Zone, featuring advanced infrastructure platforms designed to integrate air, land, and sea cargo operations seamlessly.
This award was open to public and private ports, terminals, and port operators from the 35 member states of the OAS-CIP. A total of 22 high-quality applications from 11 countries in North America, Latin America, and the Caribbean were submitted. All applicants demonstrated dedication to operational excellence, economic development, and strategic partnerships.
Other notable awardees include Barbados Port Inc. in the "technology and innovation" category and the Santos Port Authority in Brazil for "public-private partnerships." The awards will be presented during the XXXI AAPA LATAM Ports Convention in Barranquilla, Colombia, from December 4 to 6, 2023.
DP World plays a crucial role in global trade, working to improve the flow of goods worldwide and create opportunities for communities. With over 103,000 employees across 75 countries, DP World is at the forefront of transformative technology and innovations that shape the future of global trade.