Government rejects tax reform proposal suggested by the World Bank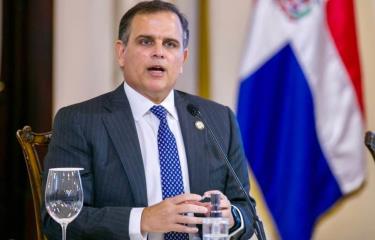 Santo Domingo.- The World Bank's proposal for a tax reform in the Dominican Republic has been met with strong resistance from the Government, as they firmly rejected the suggestion, stating that it is not the right time to implement such measures.
The Minister of Finance, José Manuel -Jochi-Vicente, succinctly responded, "That they continue to insist," when asked about the World Bank's proposal, clearly expressing his emphatic rejection of the idea.
The World Bank's report, submitted to the Ministry of Economy, suggested the implementation of a tax reform and the elimination of tax exemptions granted in the country to better utilize state resources. The report emphasized that eliminating tax breaks and broadening the tax base is essential for the government to ensure long-term sustainable economic growth.
Minister Vicente made these statements after meeting with the Finance Commission of the Chamber of Deputies to discuss the details of the reformulated budget that the Executive Power had recently sent to Congress.
According to Vicente, the primary objective of the budget is to allocate funds for the completion of "priority" government projects, such as line two of the Santo Domingo Metro, the Monte Grande dam, and various landfills in the country. The reformulated budget involves a reestimation of income and expenses, resulting in a new estimate of the deficit, which increases from 3% to 3.2%.
In the budget proposal, certain institutions, including the Ministry of Public Works, the National Institute of Hydraulic Resources, the National Institute of Potable Water and Sewerage, and the Ministry of the Presidency, would receive more resources.
The deputies' commission is working to accelerate the study of the budget and aims to approve it in this extraordinary legislative session that concludes on August 15. After approval in the Chamber of Deputies, it will be forwarded to the Senate for consideration.