Strike stuns most of the East; one hurt, several held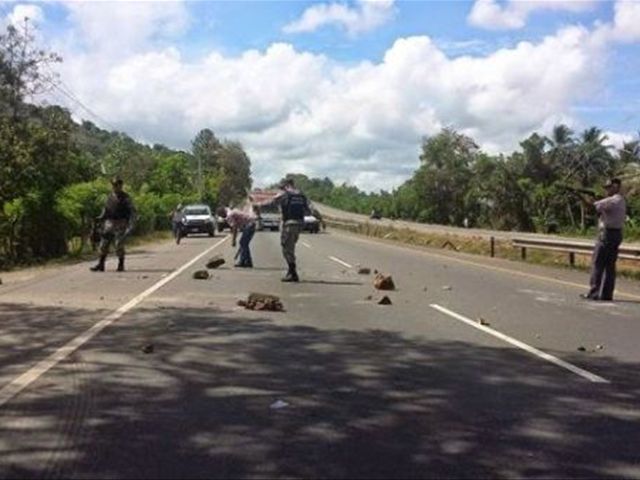 Higüey, Dominican Republic.- Five people injured, two bygunfire, several detainees, shops closed, torched tires and traffic jams was theresult of the first day of a 48-hour shutdown called by community groupsdemanding public works and other grievances.
Protests also rocked nearby Monte Plata where the peoplefrom five towns showed their support during the second day of a strike onsimilar demands.
Protesters tried to set fire a government office in Bayaguana,while several people were hurt in Higuey, one seriously at Villa Cerro, shot bya policeman for allegedly hurling debris onto a road. The detainees were taken to the police precinct.
Another man was shot in the barrio Villa Playwood andthree others were slightly injured in scuffles with police.
The strike halted businesses, transport and tourist excursions,but returned normal Tuesday afternoon at the hotels in Bavaro and Punta Cana.
The protesters demand the construction and repair ofcountry roads, the reopening of the free zone, road signs, street lighting, anaqueduct, public access to Macao beach, a cemetery at Veron, a courthouse, hospitaland sidewalks.
The strikers demand the repair of the main roads Yamasá-DonJuan, Don Juan-Cevicos, Monte Plata-El CInco-Chirino, and Bayaguana-Agua-Sierra.
They also demands are the conclusion of the sewage systemfor Monte Plata and Bayaguana, water and electricity.
In Sabana Grande de Boya, Yamasá and Peralvillo, strikerstorched tires in most street corners, halting transportation and commerce.
The 48 hour strike is expected to be lifted 6am today.