Government takes to the streets to stop the spread of dengue fever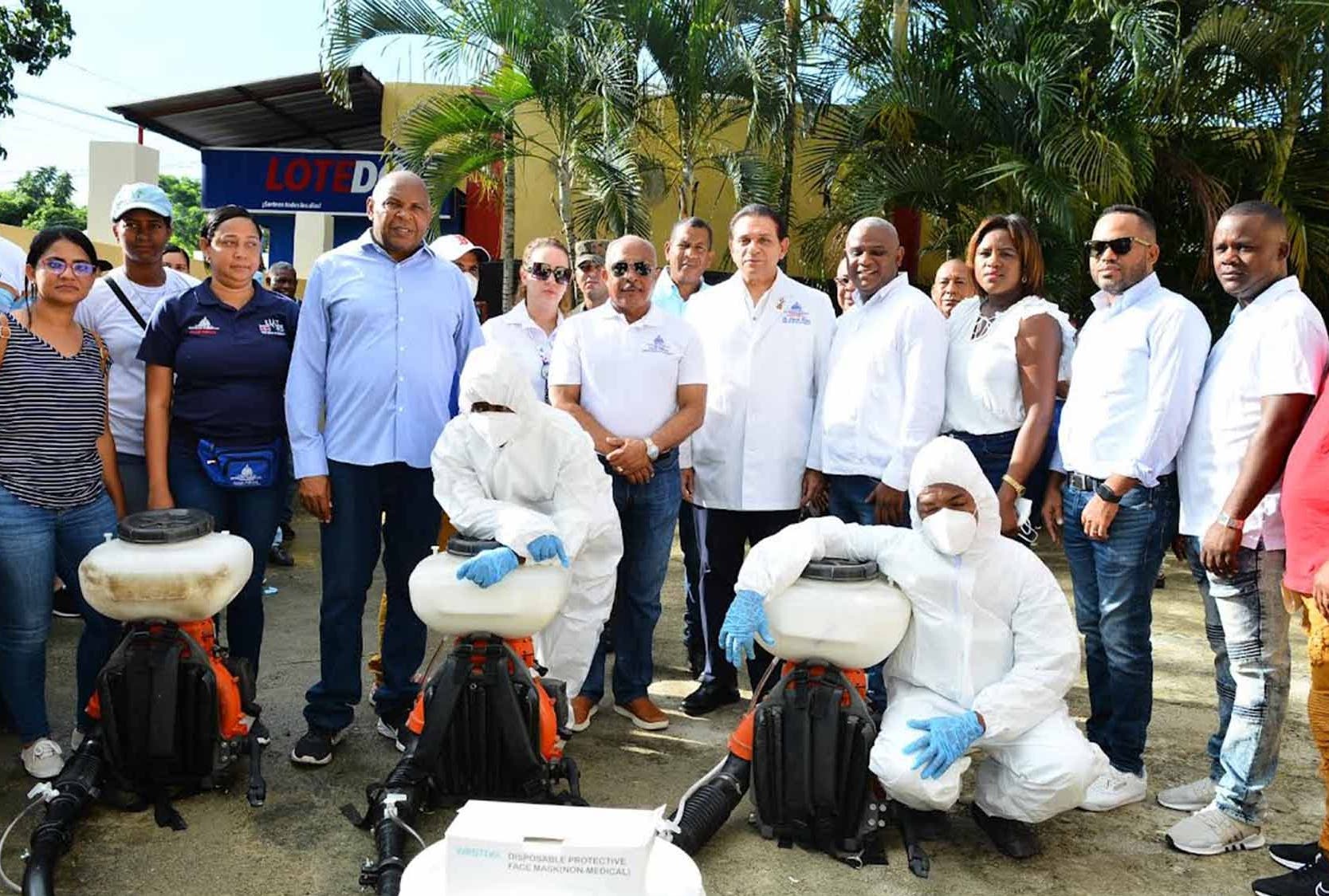 Santo Domingo—With the participation of authorities, military, health personnel, and volunteers, the government stepped up actions yesterday in Greater Santo Domingo and the country's interior to combat the mosquito that transmits dengue fever.
The day began early in the morning with fumigation, elimination of breeding sites, house-to-house visits, orientation, and chlorine delivery in areas with the highest disease incidence.
The vice-president of the Republic, Raquel Peña, began in West Santo Domingo together with the general director of Strategic and Special Projects of the Presidency, Roberto Ángel Salcedo, and the director of the National Health Service, Dr. Mario Lama, and other authorities.
There, Peña highlighted the reinforcement of prevention work throughout the country on the instructions of President Luis Abinader.
She urged the population to take preventive measures such as accumulating clean water where the transmitting mosquito grows. She also urged them to go to the hospitals where the health personnel are trained and have the necessary equipment to provide all the care they require.
"We are all going to fight together, to continue fighting dengue, and in this way, we will all come out successful, as we have done on other occasions," emphasized Peña. Lama said: "We are going to fight once again this dengue work, we are going to stimulate the communities to eliminate the mosquito breeding sites."
Meanwhile, Dr. Jesús Suardí, director of Area 4 of Health, informed that from 6:00 a.m., they started in sectors of the capital such as Ensanche Luperón, Capotillo, Villas Juana, Villa Consuelo, La Fe, Cristo Rey and others, where the brigades took the message about the urgency of eliminating the containers that accumulate water.
While in Santiago, the Minister of Public Health, Daniel Rivera, headed the operations in Cienfuegos, Santiago Oeste, Palmar Arriba, and the municipality of Villa González. He was accompanied by the Minister of Environment, Miguel Ceara Hatton, Governor Rosa Santos, the municipal League (LMD) president, and Vícto president D'Aza.
Rivera highlighted the excellent integration of the various institutions and the positive response of the population in the fight against the disease transmitted by the Aedes aegypti mosquito and said he was confident that with the strengthening of preventive actions in the coming days, dengue cases and hospitalizations will decrease considerably.
"We do not want to compete for a number, but to save lives. We want to reduce the breeding sites, intervene in time, and that families help us to take children and adolescents to the doctor on time, especially to protect those between 10 and 19 years of age," he said.