Government begins process to convert OMSA into a public company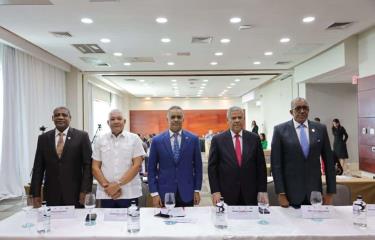 Santo Domingo.- The Dominican Government has initiated the process to convert the Metropolitan Bus Services Office (OMSA) into a public company while maintaining its ownership by the Dominican State. This transformation aims to improve the efficiency and commercial vision of OMSA's services. Radhamés González, the general director of OMSA, will become the executive vice president and general administrator of the company. The council will also include the Minister of Finance, Jochi Vicente, and the Minister of Public Works, Deligne Ascensión.
This conversion is part of the Integrated Transportation System, which seeks to enhance urban mobility in the Dominican Republic by offering cable cars, subways, monorails, trains, and road corridors. Once the process is completed, OMSA will have legal status, its own assets, and the ability to enter into commercial and contractual agreements independently.
This transformation is seen as a significant step toward improving urban mobility and benefiting the users of OMSA's services. It aligns with Law 479-08 General of Commercial Companies and Individual Companies, enabling OMSA to operate more efficiently and transparently as a public company while remaining a state-owned entity.