The tenth Dominican week begins in the United Kingdom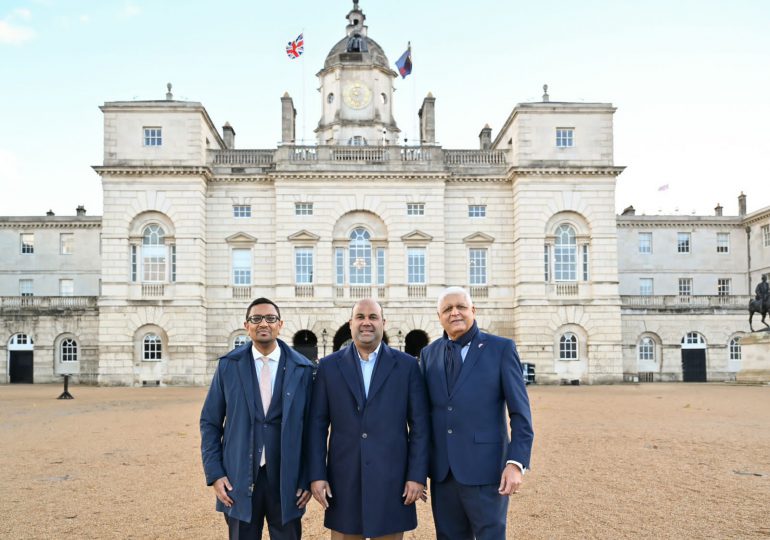 London.- The British Chamber of Commerce of the Dominican Republic (BRITCHAM RD), in collaboration with the Dominican Embassy in the United Kingdom and the United Kingdom Embassy in the Dominican Republic, launched the tenth edition of Dominican Week in the United Kingdom on Monday.
This event features a delegation of over 100 businessmen and government officials dedicated to promoting trade and cultural exchange between the two nations throughout the week, with a focus on positioning the Dominican Republic as a Global Logistics and Nearshoring Hub.
The kickoff of DOMINICAN WEEK IN UK 2023 commenced with a significant meeting between representatives of these entities and the United Kingdom's Department of Export and Finance, which is the export credit agency of Great Britain. During this meeting, discussions revolved around the possibility of introducing new facilities to facilitate increased investments that promote exports between both countries.
Amauris Vásquez, president of BRITCHAM RD, and Elnio Durán, Dominican ambassador to the United Kingdom, along with Mockbul Ali, the British ambassador to the Dominican Republic, expressed their expectations that this tenth edition of Dominican Week would lead to important government agreements strengthening commercial relations and fostering cultural exchange through various exhibitions showcasing Dominican culture in the United Kingdom.
Vásquez emphasized the significance of this milestone, stating, "For us, this tenth edition will mark a milestone since for a decade the Dominican week has been a stage that has allowed important agreements to be reached between our country and the United Kingdom, which have resulted in us currently having the largest commercial exchange in the history between both countries."
Ambassador Durán highlighted the event's importance, explaining, "For the Dominican government, Dominican Week is a priority because, beyond the cultural exchange that it has allowed us to achieve for 10 years, it has been a key event to be able to prioritize the bilateral trade policies that we have executed with the United Kingdom, which is one of the main commercial exchange markets in the world with the Dominican Republic."
Dominican Week features a packed agenda from Monday, November 13 to Thursday the 16th. It includes activities such as a panel discussion on the Dominican Republic as a Logistics Hub in America, a forum on capital markets, and an event focused on investment and tourism in the Dominican Republic. Alongside business-related activities, the agenda also encompasses government meetings and cultural events, including a Dominican gastronomic event in London and an Opera concert.
The tenth edition of Dominican Week is made possible with the support of various organizations, including INICIA, Banreservas, Banco Popular, The General Directorate of Customs, Grupo Punta Cana, United Petroleum, Gulf Oil Dominicana, Seguros Banreservas, BANDEX, Prima Valores, United Capital, GAMMA, Texaco, the Stock Exchange of the Dominican Republic, Central Bank of the Dominican Republic, INAPA, Grupo Rannik, and TIMM.