Potential Tropical depression in the Caribbean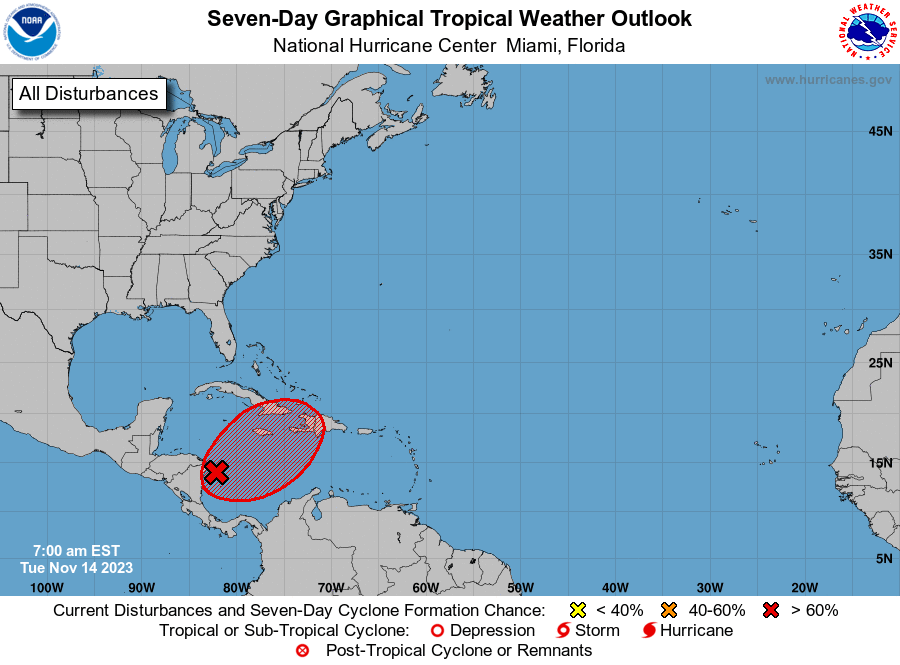 Santo Domingo.- The National Hurricane Center is monitoring an area of disturbed weather over the southwestern Caribbean Sea. This system is associated with showers and thunderstorms and has the potential to develop into a tropical depression by the end of the week. It is expected to move northeastward across the western and central portions of the Caribbean Sea.
While it is too early to determine its exact path, interests in Cuba, Jamaica, Haiti, and the Dominican Republic should monitor its progress. Regardless of development, heavy rains are possible in parts of the Caribbean coast of Central America and the Greater Antilles through the end of the week.
– Chance of formation through 48 hours: Low (10 percent)
– Chance of formation through 7 days: High (70 percent)