Medina breaks ground for Best Hotels resort in Punta Cana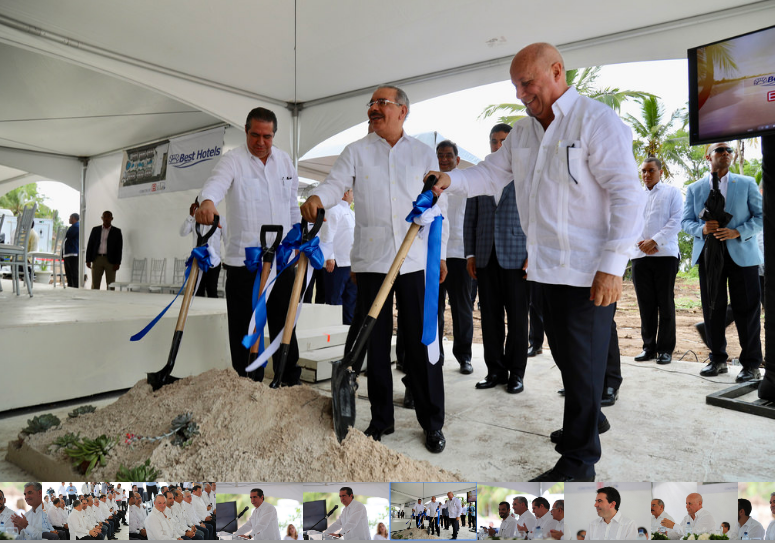 Punta Cana, Dominican Republic.- President Danilo Medina on Wed. headed groundbreaking for the construction of a property of the Best Hotels chain, in Cabeza de Toro, Punta Cana (east) that features 600 rooms.
"It's another of the projects that bolsters the Dominican Republic's strength as one of the main destinations in the world and leader of the Caribbean area in tourism," the Govt. says on its website.
The project was introduced by Best In Pro Group director, Sergio Hernandez, who thanked the President.
The executive spoke about the origin of the hotel chain, which he described as an example of hard work.