Barceló Bávaro Grand Resort gastronomic festival to be held: Culinary Week 2022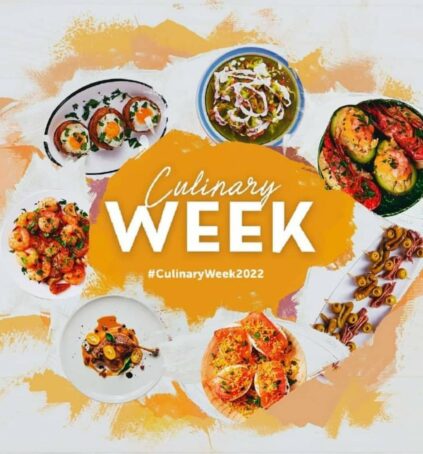 The Barceló Bávaro Grand Resort complex facilities in Punta Cana are ready to celebrate the 7th edition of the gastronomic week, "Culinary Week 2022," from October 16 to 23, 2022.
The culinary event will have the participation of ten renowned national and international chefs who will show the best of their cuisine for a whole week, preparing seven themed dinners with flavors from all over the world to enjoy an authentic gastronomic experience; bringing together Italian, Spanish, Mexican, international, French and Caribbean gourmet haute cuisine.
The gastronomic event will be inaugurated with a cocktail on Sunday, October 16, where personalities from the gastronomic world and the tourism sector will meet; It is an event aimed at the general public who love good cuisine, which presents different packages of offers in lodging so that they can enjoy the program to be developed in the week.
For Monday 17, the dinners begin with the theme of international cuisine with a focus on meats by chef Alessandro Luca from the Aura restaurant in Cap Cana.
French cuisine will be represented on Tuesday 18 by chefs Nicolás Frigerio and Paula Fernández de Nipau. While on Wednesday, 19, lovers of Spanish cuisine can enjoy chef Francis Pena from El Gallego restaurant.
The week continues on Thursday, 20, with international cuisine by chef Cristóbal Martos of La Cassina restaurant; the gastronomic event continues on Friday, 21, with Italian cuisine represented by the well-known Neapolitan chef Ciro Casola.
On Saturday, the 22, Mexican food fans will have their space with the themed dinner of this country by Mexican chef Alejandro Garduño of the Occidental Caribe hotel.
Culinary Week 2022 will culminate with a Caribbean dinner by the chefs of Barceló Bávaro Grand Resort and Occidental Caribe, Roberto De la Cruz, Hilario Martínez, and Nelson Minaya.