One deceased and five were injured after a collapse in the construction of a hotel in Punta Cana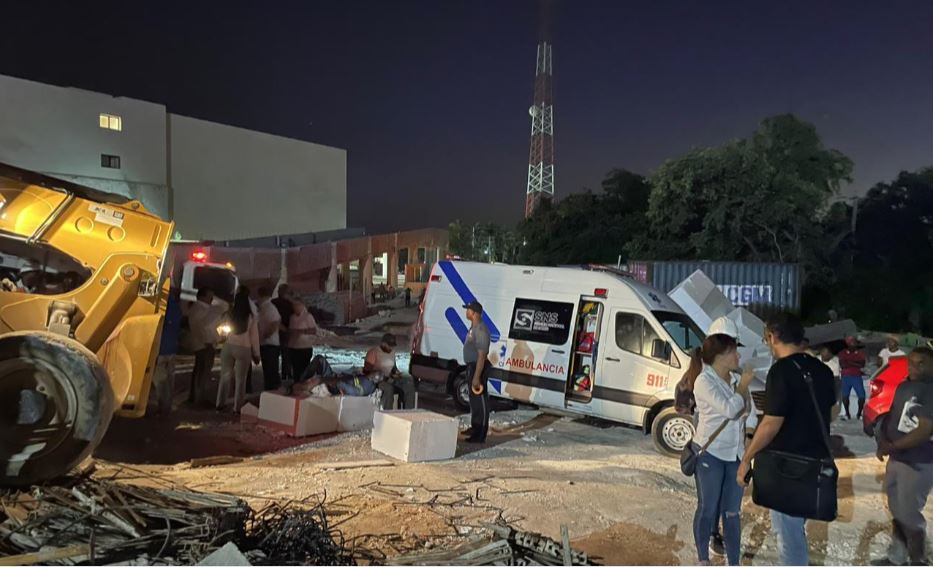 Source: External
On Monday night, one person was killed and five others were injured when the roof of the Serenade hotel in Cabeza de Toro collapsed. The Verón-Punta Cana Department of Risk and Disaster Management (DGRD) reported this. The DGRD's in charge, Bruno Benitez, identified the fatality as Julián José, 21, of Dominican nationality. And that he died after being transferred to a hospital after being rescued from the rubble. Furthermore, Benitez reported that five workers were injured. They were on the job site at the time of the incident. They all receive care at health centers in the area.
The rescue operation required the use of seven ambulances. Four of them work for the National Health Service (SNS), and three work for the private sector. The victim was helping other workers pour a concrete roof. Authorities reported five injuries in the collapse.
The Verón-Punta Cana Fire Department, which serves the town of Cabeza de Toro, reported that no one was trapped when the roof of the hotel above collapsed during construction. The Municipal Board of Verón-Punta Cana's Risk Management Department (DGRD), in collaboration with the Fire Department, has established a Unified Command Post in the area of the incident.