Public Ministry dismantles adulterated alcohol factory in Verón, Punta Cana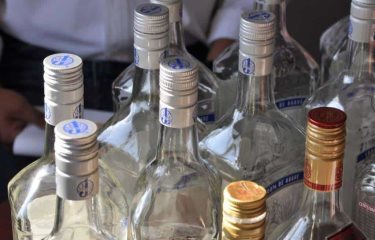 Photo from Diario Libre
Punta Cana.-  The Public Ministry conducted a successful operation on Thursday, dismantling a factory producing adulterated alcohol in Verón, La Altagracia province. The search took place in the Villa Playwood sector, and the prosecutor of the area, Deni Guerrero, led the seizure of 210 bottles, equivalent to 420 liters, of adulterated alcoholic beverages. According to Guerrero, this was one of the largest centers producing adulterated alcohol found in Verón.
During the operation, authorities arrested Nadine Toussaint, a 41-year-old Haitian national, who possessed a "temporary work permit" card issued by the General Directorate of Migration. The detainee will face legal proceedings by the Public Ministry in the coming hours.
In addition to the adulterated alcohol, a large beach-type refrigerator filled with plastic bottles was discovered at the site. Furthermore, half a sack of cream sugar and a case containing cinnamon roots were also found, indicating that these materials were used in the production process.
The operation was carried out under the coordination of Mercedes Santana, the head prosecutor of La Altagracia province, and received support from the Central Intelligence Directorate (Lintel) of the National Police. The authorities' actions demonstrate their commitment to combating the production and distribution of adulterated alcoholic beverages, safeguarding public health and safety in the region.