Clear Channel Airports signs five-year deal with AERODOM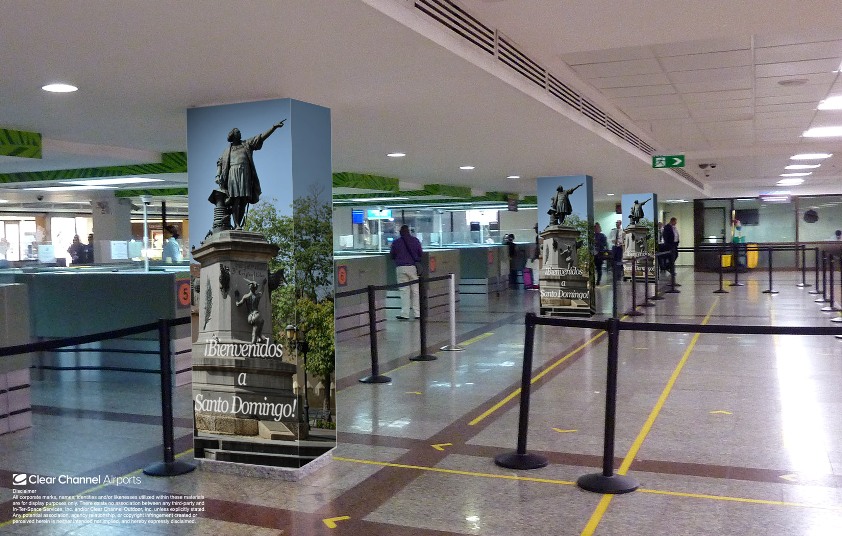 Las Americas terminal
Santo Domingo.– Clear Channel Airports, and a subsidiary of iHeartMedia Inc., today announced it has signed a new five-year partnership with Aeropuertos Dominicanos  Siglo XXI, S.A., (Aerodom) to provide cutting edge advertising solutions to four of its airports in the Dominican Republic.
Aerodom, owned by the VINCI Airports, a top 5 player in the international airport sector, manages the development and operations of 35 airports and handles more than 130 million passengers annually through its airports network. The new contract went into effect April 1, 2017.
CCA has been Aerodom's airport advertising concessionaire since 2006. The four airports in the new Aerodom network partnership include; Las Americas International Airport (SDQ), Santo Domingo; Gregorio Luperón International Airport (POP), Puerto Plata; Presidente Juan Bosch International Airport (AZS), Samaná; and Presidente Joaquin Balaguer  (JBQ), located at La Isabela, North Santo Domingo.
The Aerodom airports offer brands the unique opportunity to reach business travelers and tourists visiting the Dominican Republic. As the capital and largest city in the Dominican Republic, Santo Domingo is a major tourist attraction and home to the first cathedral and university in the New World. Presidente Joaquin Balaguer serves as a private airfield for corporate, private and medical aircraft and airports at Puerto Plata and Samaná serve as tourist destinations with top resorts, excursions, museums and historical sites.
CCA's new advertising program will complement Aerodom's current terminal aesthetics and features an expanded digital network with marquee digital assets, large format inventory, marketing and sponsorship opportunities and specialty exhibits. Specific enhancements include:
Large format LCDs in baggage claim areas;
Terminal-wide digital networks;
Branding domination opportunities in various locations throughout the airports;
Sponsorship and marketing opportunities, interactive and staffed kiosks and specialty displays; and
Exterior terminal assets including jet bridges, parking deck and terminal exteriors.
"We are delighted to extend our strategic partnership with Clear Channel Airports, an experienced world class advertising firm. We look forward to the introduction of new digital media as well as unique and innovative advertising opportunities, as we strive to evolve to the next level of customer experiences at our airports," said Monika Infante, General Director, Aerodom.
"We're pleased to extend our long-term partnership with Aerodom for another five years and continue to be impressed by their commitment to providing passengers with cutting edge advertising experiences as they travel through their airports," said Morten Gotterup, President, CCA. "Aerodom's network of airports provides advertisers with an exceptional opportunity to capitalize on the Dominican Republic's growth as a tourist destination and business hub, and we look forward to working with their team on developing impactful advertising campaigns to make their customers' journeys even more engaging."