African Americans, Dominicans dance to the beat of Harlem Week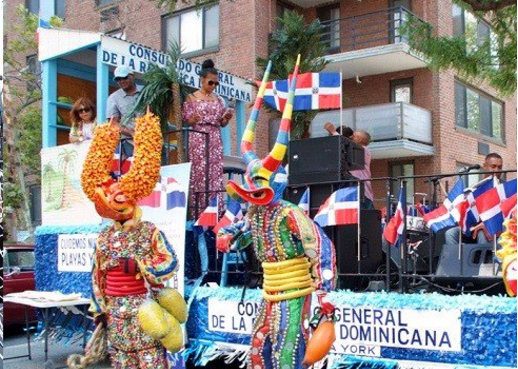 In Harlem. Photo courtesy of elnacional.com.do
New York.- District 13 congressman, Adriano Espaillat on Monday praised the participation of hundreds of Dominicans in the traditional " Harlem Week," in which thousands of African Americans take part.
This event celebrates the neighborhood's past, present and future with several activities to demonstrate the unique essence and diversity of one of New York's icon neighborhoods.
This year and for the first time the Dominican consulate in NYC showcased a Dominican Village float in the event with music, carnival characters, and other traditions and customs
"It was the best thing that happened, the African Americans welcomed the participation and performance of the Dominicans, so much so that they were dancing to exhaustion our native music, like the merengue tipico. It was good support by the consul Carlos Castillo," he said.
The Dominican-born lawmaker added that it was a good way to share culture and establish new relationships with other communities.