AES Dominicana firm among the 10 best companies to work in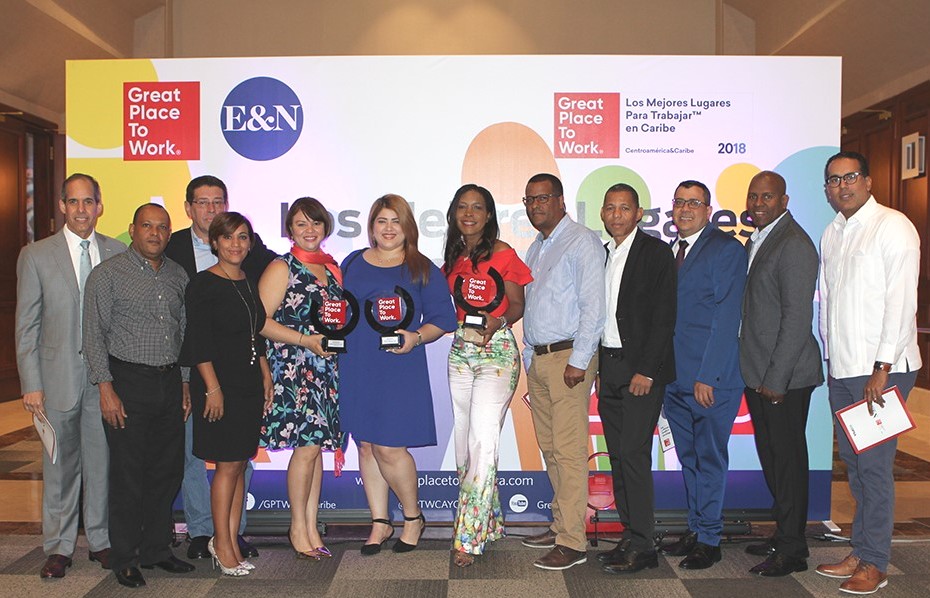 AES
Santo Domingo..- AES Dominicana consolidates within the 10 "Best Companies to Work for" in the Dominican Republic and the Caribbean, for its sustained commitment and implementing concrete actions to strengthen the five dimensions identified by GPTW Institute that validate the organizations that best manage their human capital.
Among the items that GPTW evaluates, among the most relevant and large multinationals and companies of the Dominican Republic and the Caribbean are measured credibility, respect, impartiality, pride, companionship, among other factors related to organizational culture.
According to the GPTW Institute ranking, the group advanced significantly in the measurement scale by reporting in 2018 the ninth position in the Caribbean compared to 12 last year, and number 8 for the Dominican Republic compared to 11 in 2017.
For AES Dominicana president Edwin De los Santos, "participation in the GPTW ranking allows a clearer vision of the elements that impact favorably or not, the work environment, and this offers a tool to work in these aspects, on reliable data."
He said that it's important for organizations to have the genuine commitment of all and "we at AES Dominicana take very seriously to keep teams motivated and identified with the objectives and with the organization; Feeling that individual and aggregate contributions add value impacts the results directly. Focusing on being the best place to work is perhaps the most important metrics to achieve great organizational goals."
Mayka McCalla, Regional Vice President of Human Resources, when referring to the value that AES has for being a great place to work, understands that one of the most important conditions is to maintain spaces oriented towards inclusion and diversity, as intrinsic values ​​of the organization, "for this we have focused on promoting actions with a view to reinforcing this culture, such as the creation of spaces for all its employees to participate in equal opportunities ".
"Moreover, it confirms that AES has a corporate culture based on values ​​and that it works in line with our AES mission that is in keeping with the importance of the service we provide: improving lives by providing safe, reliable and sustainable energy solutions in all markets that we serve," added De los Santos.