With Joe Biden's wife inside, police salary protest outside Palace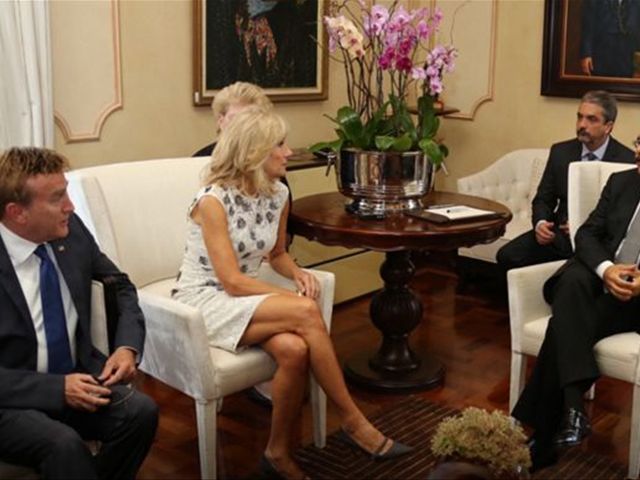 Santo Domingo.- Dozens of people, mostlyrelatives of National Police officers on Monday protested in front of theNational Palace demanding a wage increase for members of law enforcement.
Banners and pickets in hand, the protestersmarched from Police headquarters to the beat of of drummers, chanting 'better wagesfor agents.'
The group, escorted by dozens of soldiers whodidn't halt the march, backed up traffic at the corner of Mexico Av. with DelgadoSt., where they held the rally, "Walk for Police Dignity."
US Second Lady Jill Biden
The protest was taking place while Jill Biden,wife of US vice president Joe Biden, was inside the National Palace meetingwith President Danilo Medina.