Dominican Republic 'better off' with Taiwan than with China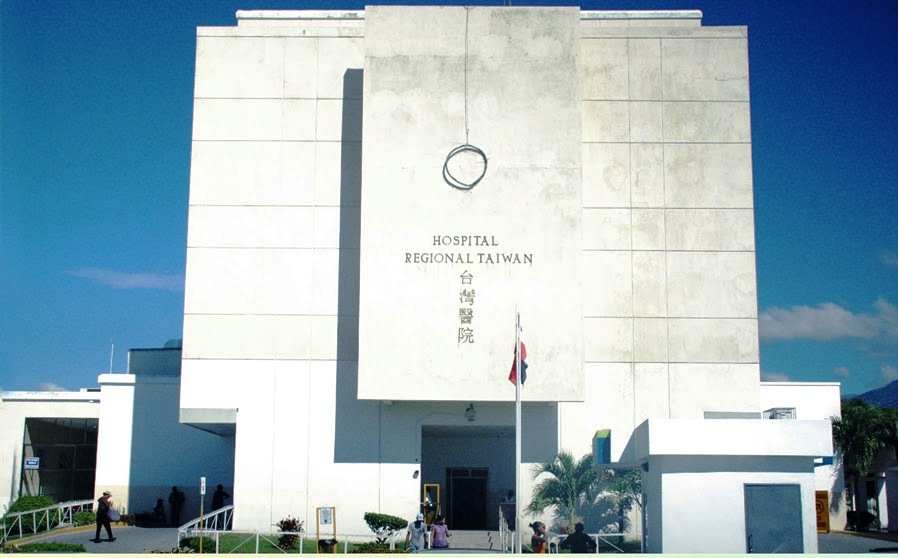 Taiwan Hospital, Azua, DR
Santo Domingo, – Taiwan ambassador Valentino Tang on Sunday ruled out that China's recently announced investments in the millions in the Dominican Republic could affect the Taipei-Santo Domingo ties of over 75 years, local media reported.
Tang said sometimes the ads made of supposed millionaire investments but in the end don't materialize, different from, in his view, his country's sustained contribution with projects in the Dominican Republic.
The diplomat said Taiwan is always fulfilling its commitments and an example cited his country's implemented projects such as Emergency System 911, the Comprehensive Disability Attention Center (Caid) of the Office of the First Lady, and the projects to equip the Professional Technical Training Institute (Infotep).
"There are some people who exaggerate that idea of ​​investment, they say such things as a dream, but I believe that in a country one has to execute what is promised, and Taiwan does not sell dreams, nor do we want a dream of a person to provoke nightmares to another country," Tang on said Telesistema Chanel 11.
Tang said he hopes that both the Dominican people and the Government could appreciate Taiwan's friendship, cooperation and the diplomatic relations.
He also cited his country's US$115.0 private investment in the Dominican Republic, such as a solar energy plant in eastern Monte Plata province. He also mentioned two sports footwear factories in Santiago de los, with a joint investment of 45 million dollars.
Dominican Republic is one of Taiwan's few trading partners left in Central America and the Caribbean, a region where Taipei has lost diplomatic ties with countries such as Nicaragua, Costa Rica and Panama in recent years.