Environment chief 'arrogant' on parrotfish ban: Puerto Plata fishermen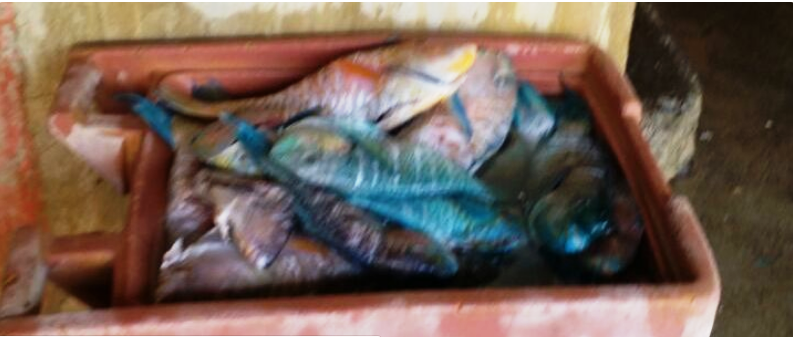 Parrotfish
Puerto Plata.- The Fishing Boat Owners Association of Puerto Plata on Tues. accused Environment minister Francisco Domínguez of harming the fishing industry, which they say accounts for over 10,000 jobs on the country's Atlantic coast, for imposing a 2-year ban on the capture of parrotfish.
Association president Luis Felipe Heredia called the official "arrogant and intransigent," in response to several requests for talks with sector representatives regarding the ban.
He said the parrotfish ban is a hard blow to the fishing industry, since several varieties are also prohibited, such as conch, lobster and shark.
He warned that the measure could bring unwanted results of the past. "When Puerto Plata's tourism sector along with sugar mills and free zones went under in the 1980s, it was the fishing industry that emerged as the region's main economic pillar."