Dominican Republic basks as Taiwan, China heighten courtship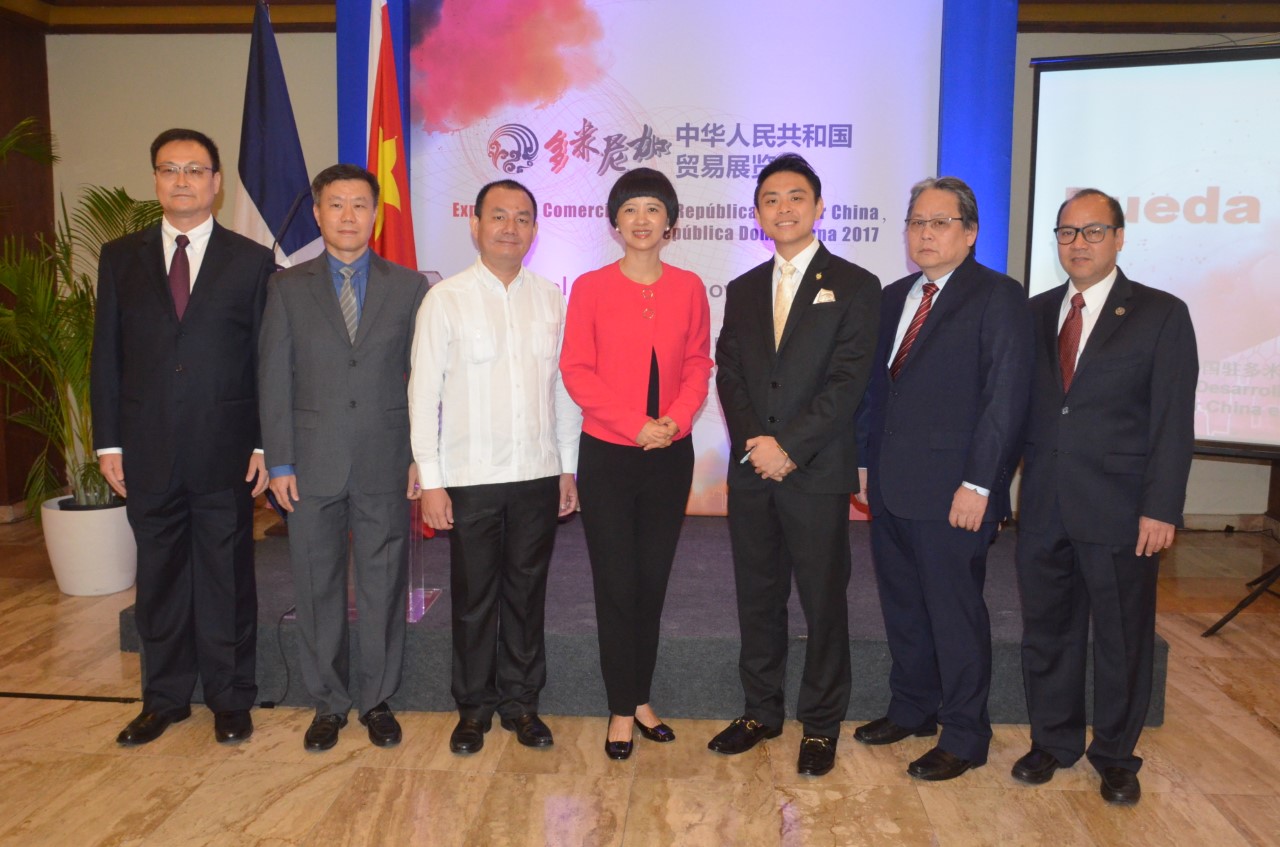 China high level visit: Mazeng Jie, Yeuk Fai Cheung, Wubin Feng, Fu Xirong, Junwei Jack Liang, Pedro Joa, Pedro Sang.
Santo Domingo.- The latest overtures by Taiwan to moor its diplomatic ties with the Dominican Republic and in China's case strip its "rogue province" of the Caribbean jewel have sparked a battle in the millions; of dollars.
While Taipei donated tens of millions of dollars in military equipment and medical services on Oct. 30, on the same day Beijing announced US$824.0 million available to finance "development projects."
"Diplomatic ties have been stabilized following a series of two-way high level official visits over the past month," the Ministry of Foreign Affairs was quoted as saying by the wire service CNA on Thursday.
"Fielding questions during an Oct. 18 legislative hearing, Foreign Minister David Lee said the ministry had sought to stabilize relations for some time amid warnings that the Caribbean ally could be moving closer to Beijing."
As evidence of China's latest escalation in the battle for Santo Domingo, Beijing hosted the trade show Expo China 2017, from Nov. 9 to 12.
But Taiwan Deputy Foreign Minister Jose Maria Liu notes high-level visits in recent weeks, "indicating that the reported crisis has been solved and bilateral ties stabilized."
The wire service notes that Taiwan's embassy in the Dominican Republic "did hear rumors that Beijing was offering the ally 'billions of U.S. dollars' to ditch Taiwan in favor of China."
However, Diego Chou, head of MOFA's Department of Latin American and Caribbean Affairs, said "these were just rumors rather than concrete proposals as Beijing sought to appeal to Dominican Republic officials who are unfamiliar with such "old tricks."