AES Dominicana certifies Asset Management System under ISO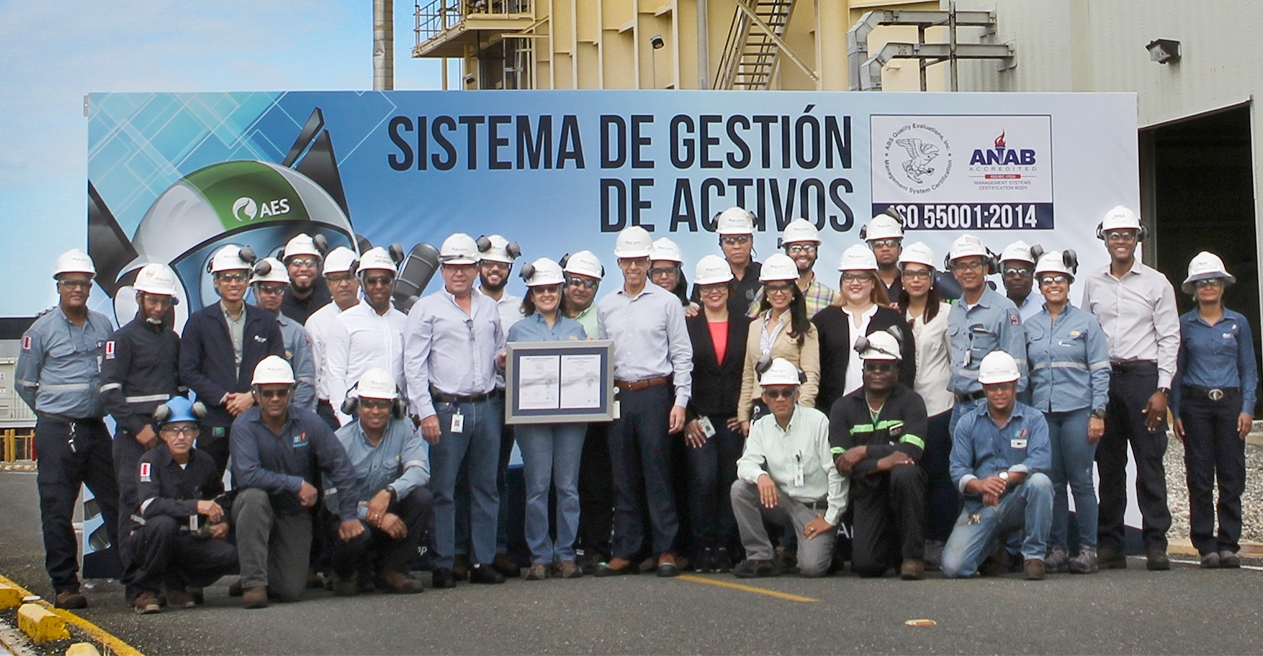 Santo Domingo.- AES Dominicana's three power plants certified their Asset Management System under the ISO 55001: 2014 standard, making those companies the first to take the key step in the Dominican Republic and the Caribbean.
The certifications were endorsed by ANAB (ANSI-ASQ National Accreditation Board), the only body accredited by the International Accreditation Forum (IAF) to grant certificates of the standard in the United States.
"Obtaining this certification reaffirms the commitment of our company to the sustainable development of the Energy Sector of the Dominican Republic, which moves us to go one step further in both the management of our assets and technological advances in energy," said AES Dominicana president, Edwin De los Santos.
Referring to the certification the executive said that AES Dominicana has assumed a responsibility in the continuous search of innovation in its management systems and a sample of that was the recently obtained National Grand Prize for Quality and the achievement of the Gold Medal in the Major Industry category for AES Andres, DPP and Itabo.
"Our people are committed to continuous improvement and certifying our asset management system under an international standard, allowing us to ensure cost optimization and efficient management of risks and our performance; with the objective of guaranteeing more robust processes, oriented towards quality and operational excellence," De Los Santos in a statement.
"This has been translated for the Dominican Republic, in savings of more than 2,000 million dollars to provide electricity generation through the use of environmentally friendly and cost-efficient technologies."