Govt. to spend US$300.0M to improve Santo Domingo's traffic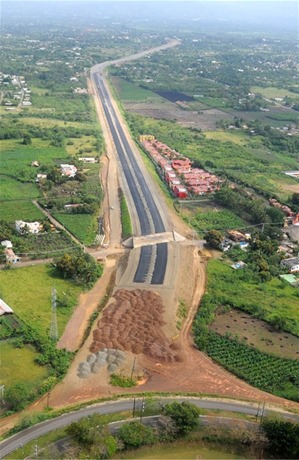 Beltway
Santo Domingo- The Government looks to spend RD$15.0 billion (US$300 million) to improve traffic and transportation in Greater Santo Domingo starting this year and until 2020, and includes work on nine corridors and the construction of seven bus terminals.
Public Works deputy minister Ramón Pepín made the announcement Tues. during a workshop hosted by sector agencies (INTRANT) and a think tank (UNITAR) .
He said the Government is committed to develop a land transport system that guarantees safe and agile citizen mobility and which safeguards productivity to compete globally.
The official said among the measures to improve mobility and safety figure completion of the Santo Domingo Beltway to the Samana highway.
"Nine corridors will be rehabilitated for public transport with bus stops , lighting and widened roads, construction of public parking in the area of ​​greater economic activity and in the areas near the Santo Domingo Metro stations," Pepin said.
"The Government in these infrastructures will invest more than fifteen billion pesos in the years 2018 to 2020, aware that investments in road safety, also constitute investments in human capital."