Southern towns cry out for beltways as traffic jams surge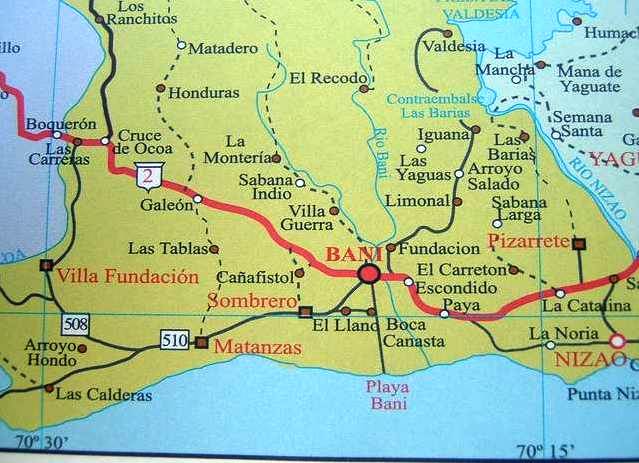 Azua, Dominican Republic.- Crossing Peravia and Azua provinces is becoming often annoying as an increasing number of vehicles in the South region are getting stuck in often long traffic jams.
The notable jump in population and the ensuing growth in the amount of autos have converted Azua and Bani into hurdles for motorists, truckers and bus drivers.
Local residents complain that their towns' main inconvenience occurs during rush hour (from 8am to 11am., and from 3pm to 7pm).
"In times of heavy traffic, sometimes it takes up to 20 minutes to get out of Baní," said a driver of one of the bus routes.
Bani and Azua are among the South's most thriving provinces, where trucks that transport the harvests to Santo Domingo and other regions cross daily, in addition to the hundreds of buses that shuttled people to the southern towns of Pedernales, Barahona, Elías Piña and San Juan.
A Public Works Ministry source quoted by Diario Libre said the project to build the Baní Beltway is under the tendering process, while the construction for Azua's advances.
For now the tourists who want to visit the picturesque South can expect slow going on the Sánchez highway (RD-2), as wells as the occasional traffic chaos when crossing Bani or Azua.