The govt. will allocate US$580.0M for the electricity subsidy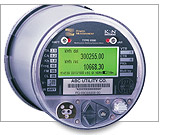 Santo Domingo.- The government will allocate RD$28.7 billion (US$580.0 million) to subsidize the electricity sector next year, as stated in the 2019 Budget, submitted to the Senate by Finance minister Donald Guerrero last Friday.
In his letter to the Senate with the proposed initiative, president Danilo Medina includes Customs revenues of RD$161.0 billion, RD$490.0 billion from Internal Taxes and RD$35.0 billion from the National Treasury.