'Dominican Republic is a beggar sitting on a large gold mine'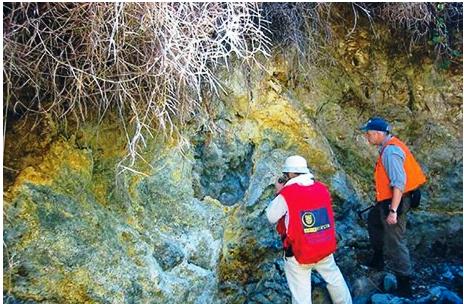 GoldQuest digs
Santo Domingo.- Energy and Mines minister Antonio Isa Conde on Sun. called the Dominican Republic "a beggar sitting on a large gold mine."
He said the country isn't aware that the abundant resources under its feet can break its chain of poverty and raise its quality of life.
He defended the sustainable extraction of metals, non-metals and hydrocarbons as long as it has the least possible impact on the environment and ensuring the fair distribution of wealth for the communities.
"The possibilities that this country has in mining development are quite great and not only in metal mining, but in hydrocarbons, oil and gas," he said.
"If Dominican Republic's current capabilities in metallic mining were to be developed the results in terms of exports and govt. income could double in a relatively short time."
He added that the steps being taken with hydrocarbons are impressive. "We are at the door of the responsible and sustainable development of the exploration and exploitation of oil and gas, which means wealth."