Red tape hobbles Dominican Republic's business climate: World Bank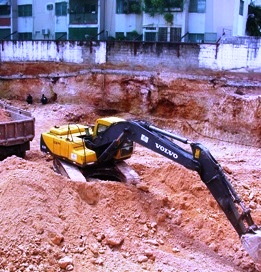 Santo Domingo.-  The Dominican Republic declined three positions in the ranking on the business climate that the World Bank publishes every year.
According to the "Doing Business 2019" report released Wednesday, the country fell to 102th place from 99 registered last year.
The multilateral agency notes that the country has made reforms to improve the situation, but failed to advance in the classification because the pace of improvements in other countries was more intense.
The ranking that measures the business climate among 190 nations does acknowledge progress in protecting minority investors. It said that because the country made progress in the degree of protection and control that increases the independence of the boards of directors.
However, there were a couple of setbacks that involve the time it takes for companies to get construction permits and the cost for a company to obtain electricity.
In the case of building permits, the World Bank report indicates that they now take 206 days, when a year ago it was 184 days.
Last August local authorities announced work on simplifying the permit processes in this area, so that construction companies will not have to wait more than 45 days in obtaining permits.
Energy
Meanwhile, although the conditions in the access to electricity for companies were kept with few changes, the most important is that the cost skyrocketed to 276.7% of per capita income this year from 248.5% in the last report.