Govt. looks to solve electricity crunch with US$1.0B loans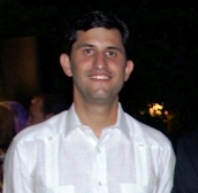 Santo Domingo.- With the US$1.0 billion the Government plans to borrow (US$600.0 million from China and US$400.0 million from the IDB) to solve the electricity crunch, the sector's deficits will be a thing of the past, said Roberto Herrera, president of the association of power companies (ADIE).
"If they are consciously, strategically, invested in intelligent networks, smart meters, technological platforms and software, the losses in the electricity sector would be resolved with investments ranging from US$600.0 million to US$800.0 million," the business leader said in an activity where electricity sector personalities participated.
"With this forum, what we want to bring to the country is this process that the world is already carrying out, which is to continue diversifying and deepening in what has to do with the incorporation of more renewable energies into the country's energy matrix."