Holyday buzz drives the Dominican capital into gridlock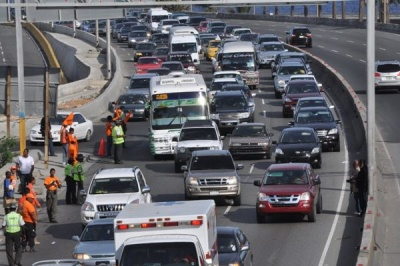 Santo Domingo.- The traffic jams occurring at all hours and days since mid-December in Santo Domingo and other major cities result from the more vehicles on the streets than usual and impatient motorists, which lead to significant delays in the daily commute.
The payment of the yearend bonus to employees, the returning Dominican diaspora and a humming commerce have driven the city of Santo Domingo into gridlock at all hours.
Listín Diario reports that the Land Transport Agency (Digesett) works to mitigate the frequent gridlocks in Greater Santo Domingo during the holidays, by deploying 2,500 traffic cops on the main intersections.
Digesett added that patrols along the country's main highways will be reinforced, to monitor the behavior and compliance with the traffic laws during the holidays.