Lawmaker says 3 US companies want to invest in renewables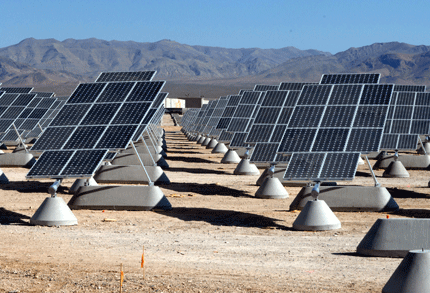 Santo Domingo.- Azua province senator Rafael Calderón on Tuesday said three transnational's have stated an interest in investing in renewables, one of which already has land in the southern part of the country and plans to produce some 400 megawatts with solar energy.
"A 40-megawatt solar energy project has already been approved in the municipality of Tábara Abajo, in Azua, and is already approved to start soon," the lawmaker said.
He said another US company negotiates with the Dominican Agrarian Institute to lease some land to install a solar power plant that initially of 100MW, "but they want to produce 300 to 400 megawatts of solar energy there for the next 10 years."
Calderón said the project would catapult the country to Latin America's leading renewable energy generator and the investors, which he didn't named, have advanced talks with US ambassador Robin Bernstein and president Danilo Medina.
He added another project also linked to a US company, is offering the government a totally private investment for 780 megawatts with natural gas.
"They have already advanced the cost of the land and only await the CDEE (electric utility) to open the tender," Calderón said.
He added that they will win the tender due to its much lower operating cost. "They will sell energy at a price that is fixed from now, I think it's 8.5, 9 or 10 cents a kilowatt, very different from the 25 cents we pay now."