Dominican-Haiti border market earns US$1.4M weekly; spreads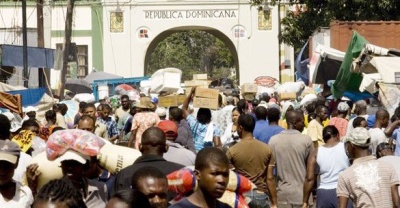 Dajabón, Dominican Republic.- The Dominican-Haitian border market held Monday and Friday totals up to RD$70 million (US$1.4 million) in those two days, according to merchants from both countries.
The site of the market, after its expansion with the support of the European Community, is more than 40,000 square meters, which includes a perimeter road and parking and space for up to 2,600 Dominican and Haitian merchants.
But on the outskirts of the building as many as 25,000 Haitian and Dominican vendors who offer diverse products and merchandise, while the market over time has engulfed other neighborhoods in Dajabón.