Valdez Albizu highlights economic achievements of the DR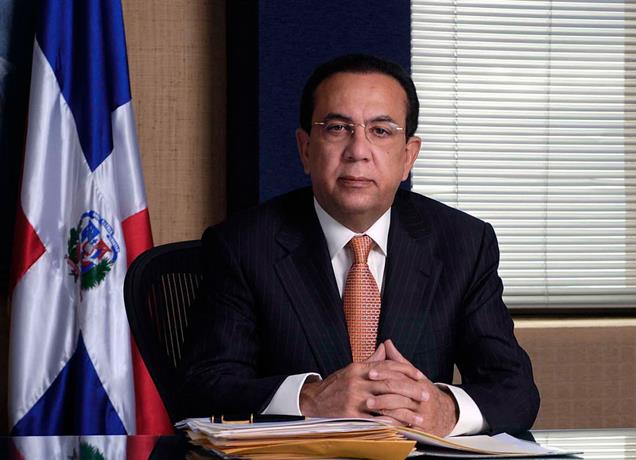 Héctor Valdez Albizu. Governor of the Central Bank.
The Governor of the Central Bank of the Dominican Republic, Héctor Valdez Albizu, participated in the 285th Meeting of the Central American Monetary Council (CMCA) and the 55th anniversary of the entity, which took place in the city of Antigua, Guatemala, this 7th March 8.
At the meeting, the Deputy Director of the Department of the Western Hemisphere of the International Monetary Fund (IMF), Patricia Alonso-Gamo, analyzed the behavior of the main economies of the region, highlighting an international environment with great challenges.
Slowdown
It was also emphasized in the deceleration of the global economy driven by the advanced economies, especially the United States and the European Union, as well as by lower economic growth in China and the uncertainty regarding trade tensions.
In contrast, and in spite of the difficulties in the international scenario, Latin America and the Caribbean region showed moderate growth with the exception of Venezuela, Argentina, and Nicaragua.
Performance
In his speech, Valdez Albizu highlighted the excellent macroeconomic performance exhibited by the Dominican Republic, characterized by a growth of 7.0% last year, an inflation rate of 1.17%, the lowest in the last 34 years.
Similarly, he cited the behavior of the Dominican external sector, closing the year 2018 with a deficit of the current account of -1.4% of GDP, which facilitated the accumulation of International Reserves, amounting to US $ 7,627.6 million at the end of 2018.
The governor of the Central Bank also referred to the dynamism that has been presented by the Dominican Republic's labor market, where, in the last six years 770,000 new net employment positions have been created and during 2018 alone an average of 160,000 new jobs were created. He highlighted the continued efforts to improve education and financial inclusion. Another important aspect presented by the Governor at the FWCC meeting was that concerning the reduction of general poverty, which has gone from 39.7% to 22.8% at the end of 2018, while indigence went from 9.9% to 2.9%.
Valdez Albizu pointed out that the positive performance of these indicators has allowed the Dominican economy to position itself as the leader of the Central America and Caribbean region, which was also confirmed by Alonso-Gamo, who affirmed that the economic results obtained by the Dominican Republic exceeded the IMF's expectations for the country last year.
EXHIBITIONS DURING COUNCIL AND ANNIVERSARY
As part of the 55th anniversary of the CMCA, activities were carried out, alluding to the contribution that this body has had in the development of monetary, exchange and financial policies of the member countries. In this framework, Alfonso Pimentel Rodríguez explained, as he gave a lecture on the Central American integration process. The former Executive Secretary of the Council, Miguel Chorro Cespa and the President of the Central Reserve Bank of El Salvador, Mr. Oscar Cabrera Melgar, also spoke.