Dominican stock exchange hails milestone US$160M IPO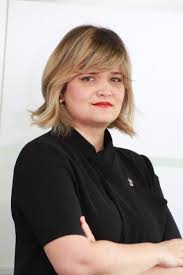 Elianne Vílchez. Photo BOLSARD.
Santo Domingo.- Dominican Republic's Bolsa de Valores (BVRD, stock exchange) on Wed. praised the approval of the Initial Public Offering (IPO) of fiduciary securities of the dairy company Pasteurizadora Rica, and invites the business sector to see in this process an example of success, in how the market of capital is an important vehicle to obtain resources.
The instrument
The "Public Share Securities Trust 03 – FU" lets investors indirectly invest in Pasteurizadora Rica shares, "which is a successful step towards the democratization of investment opportunities in the local stock market."
"For our market, this news is very positive, and we label it as a historical event, not only because of the novelty of the instrument, but because of the relevance of the institution that supports it and because of the volume (RD$8.0 billion (US$160 million)," said BVRD executive vice president Elianne Vílchez, quoted by Hoy.