Dominican exports soar from US$6.8B to US$10.9B in just 6 years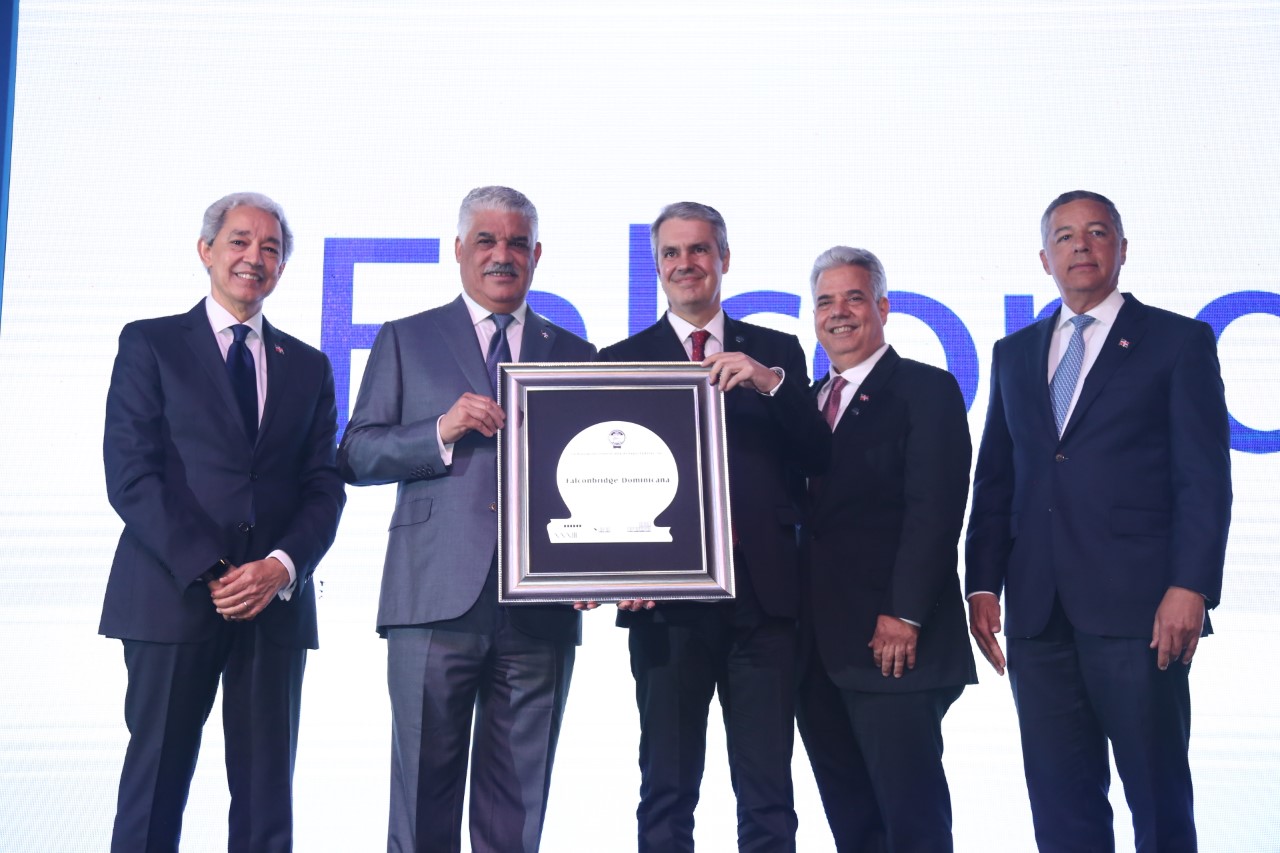 Luis Concepción; Miguel Vargas, Donald Guerrero, Ioannis Moutafis, Edwin Deveaux.
Santo Domingo.- From 2010 to 2018 Dominican exports soared 60% from US$6.8 billion to US$10.9 billion, for an additional US$4.1 billion.
Dominican Exporters Association president, Luis Concepción also revealed that the proportion of exports on Dominican Republic's GDP has been decreasing since 2013/14, its highest level reached in recent years.
While in 2014 the exports/GDP ratio was 15%, by 2017 it had declined 13.4%.
"It's important to analyze the reasons that weigh on this behavior and on the definition of strategies to increase the proportion of exports on GDP, so that they allow us to resume the growth path of our global market share," said Concepción speaking at the Dominican exporter annual gala and the granting of the Exporting Excellence Awards.